Four Bristol businesses have this week been celebrating winning a prestigious Queen's Award for Enterprise in recognition of their contribution to the UK economy.
Maximise IT Solutions, Bodywise UK, Pitchmark and Precision Dippings Manufacturing are among 201 firms across the UK recognised for their contribution to international trade, innovation, sustainable development and promoting opportunity through social mobility.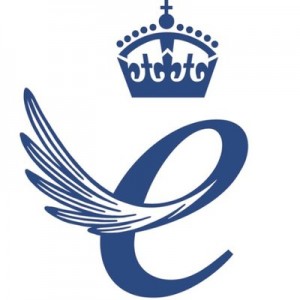 Maximise IT collected a Queen's Award for Innovation for its pioneering software that automates complex back-office processes, improving quality and speed while reducing costs.
The 15-year-old firm, based in Queens Avenue, Clifton, said the award recognised how its novel approach to automation had revolutionised parts of the financial services sector, enabling organisations to be more effective while also improving the customer experience.
CEO Tony Williams said: "Max IT's success is founded on a culture of bringing both innovation and exceptional delivery capability. By acting as a genuine delivery partner to clients, we're able to help them deliver better outcomes for their customers, whilst ensuring that the technology implementation drives real business value at pace."
Bodywise UK produces organic and natural tampons, panty-liners, wipes and pads for periods, incontinence and new mothers.
The firm, which manufactures the Natracare brand, received its award for its outstanding contribution to international trade.
The family-owned business with just 20 staff was formed 30 years ago and has enjoyed sustained growth and innovation in a competitive market, It has successfully built markets for Natracare in more than 80 countries.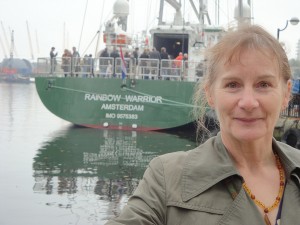 It said at a time when climate and eco-conscious consumers were seeking out solutions to reduce their plastic pollution and avoid harmful chemicals, Natracare had earned their respect.
Launched as a one-woman environmental and health campaign – owner and founder Susie Hewson, pictured, also wanted it to have a 'no borders' attitude, working to bring better period products to all women. This international vision was quickly realised – a few years after the formation of the company, Natracare expanded into the US. Today the brand works across five continents.
Susie said: "Winning the Queen's Award has been an incredible honour. Starting life as a creative child in a working class, inner-city home, I never expected to receive an award as prestigious as this.
"When you're busy running a business, you're always right in the middle of everything, and there's not often time to step back and take stock of your achievements. An award as prestigious as this reminds me how far we've come.
"I am proud that Natracare has been able to reach out across the world to women, forging friends through trade and shared values."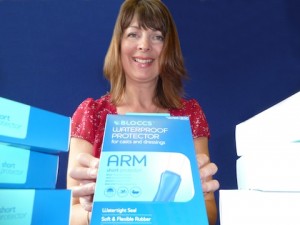 Precision Dippings Manufacturing won its award for global sales of its re-usable waterproof wound and cast protectors and rubber seal expertise, which it designs and manufactures at its Yate factory.
The firm collected a Queen's Award in 2016 in the Innovation category for the research, development and launch of ground-breaking Bloccs' waterproof cast and dressing protectors.
In the past three years it has  increased exports by 105% to countries including the US, Australia, New Zealand, Germany, Netherlands, France and Sweden.
Bloccs re-usable covers, available in adult and children's sizes, allow users with a cast or dressing that needs to be kept dry to swim, bathe and shower normally – making them an especially popular with families going on holiday. The medical profession has also been impressed with the protectors which are now available on prescription in the UK.
Director Kate Richards, pictured, said: "To win a second Queen's Award for Enterprise is absolutely amazing and a real testament to the hard work and enthusiasm of all our team.
"Bloccs have become one of the UK's market leaders and are fast achieving the same status internationally. We love hearing about the positive impact they make on our customers' lives – to feel you're making a worldwide difference with a product line that's being manufactured near Bristol is immensely rewarding."
Pitchmark, which manufacturers and suppliers of line marking paint and equipment to the sports turf industry worldwide, secured a Queen's Award for its international growth. 
Overseas earnings grew by 78% to £775,000 during the three-year period with the top overseas markets including Germany, Denmark, Belgium, Sweden and Finland.
The  firm helped mark the lines of football pitches at every stadium at the 2014 World Cup in Brazil and UEFA Euro 2016 is celebrating a victory of its own.
The Coalpit Heath family-run firm was set up in 2010 with a vision of raising the standard of line marking and to improve the quality of working life for ground staff.
Managing director Mark Rodman – an ex-groundsman and engineer – has more than 30 years' experience in the horticultural and amenity sector.
The firm manufactures and supplies a complete range of high-quality line marking paints, machines and accessories for any sport on any surface- around 70% of its sales are overseas.
It also invests heavily in research and development to improve the standard of line marking internationally.
The awards, in their 53nd year, are made annually by the Queen to business that demonstrate the highest levels of excellence in international trade, innovation and sustainable development.
Recipients can use the Queen's Awards emblem for the next five years.