Commercial property consultant GVA, which has an office in Bristol, has welcomed the Government's decision to water down planning reforms that threatened unrestrained building across swathes of the English countryside.
The National Planning Policy Framework replaces 1200 pages of planning statements with a slim 49-page document. It still includes a "presumption of sustainable development", which had prompted concerns that it would become a charter for builders. But this presumption is balanced by checks and balances which campaigners say will offer more protection to rural communities.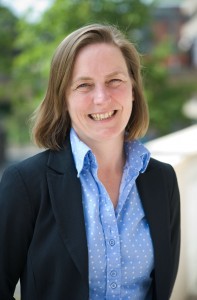 Jo Davis, senior director at GVA in Bristol, said: "We welcome the final national planning policy framework which in our view, will provide much needed certainty to the planning system and finds an appropriate balance between supporting growth and protecting our environment.
"It remains plan led – any proposed new scheme will have to demonstrate that it is sustainable and will be subject to the appropriate environmental checks as well as taking into account the views of communities themselves. We see this as a positive move to facilitate planned, yet sustainable development and a recognition that planning is a collective enterprise and should be an inclusive process for businesses, local authorities and the communities they serve.

"The framework recognises that we are still operating in a challenging economic climate and that in many cases, unreasonable demands continue to be placed on developers and house builders, creating a serious constraint on the delivery of new schemes. Indeed, it is the need to identify truly deliverable housing sites, together with the challenge of viability and the lack of development finance, that remain as the biggest obstacles to new development in a post-NPPF world.
"The requirement on local authorities with a proven track record of housing delivery to identify a five-year housing supply with a 5% buffer is a strong indication of Government's commitment to increasing the rate of housing delivery going forward. Those with a record of 'persistent under delivery of housing' will have to provide a 20% identify buffer. Government needs to provide more detail on how it intends to monitor and enforce this rule upon authorities – and there will be a debate over how this record of under delivery will be quantified and interpreted," Ms Davies said.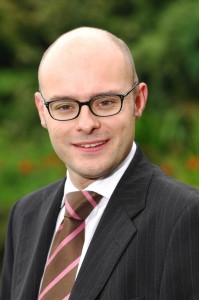 Matthew Morris, director at GVA in Bristol added: "As expected after the much-lauded Portas Review, Greg Clarke has taken the opportunity to firm up the pro-town centre policy stance in the new framework.


"The NPPF advocates a plan led approach, and encourages local authorities to promote competitive town centre environments. However, following last week's Budget there is still no substantive Government response to the challenges to town centres identified by Portas, or concrete measures to address the viability of new town centre development.


"The document highlights the importance of viability in plan making, but does not clarify how the suitability, viability and availability of town centre sites is to be assessed when planning for new development. Nor does it comment on how the current viability challenges facing many town centre schemes are to be taken into account when considering less central alternatives.
 

"The NPPF advocates that local authorities should continue to allocate sites to meet retail, leisure and office needs in full and ensure a sufficient supply of sites. However, it fails to clarify what constitutes a reasonable timescale for forecasting and meeting identified needs. 
 
As a significant departure from the Draft NPPF, the final document advocates local authorities allocating town centre and edge of centre sites to meet identified needs but pulls back from suggesting that out of centre sites should be allocated – instead suggesting criteria based polices i.e. the sequential approach and impact assessment," Mr Morris said.