Ten promotions have been made in the Bristol office of national law firm Bevan Brittan to recognise what it called the "significant contribution" made by the individuals during a challenging time.
The promotions include two new partners, two legal directors, three senior associates and three associates from the firm's commercial & infrastructure, clinical risk, property and litigation, advisory & regulatory teams.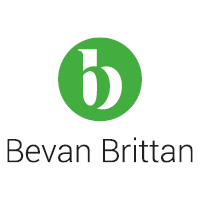 They are part of a national round in which 28 lawyers are furthering their careers – making it among the highest number of promotions the firm has made in a single year.
The Bristol promotions include salaried partners Anna Davies and Andrew Spicer (both commercial & infrastructure), legal directors Deborah Jeremiah (clinical risk) and Lucinda Price (commercial & infrastructure), senior associate Ruth Atkinson-Wilks (clinical risk), Scott Couzens and Phil Roberts (both commercial & infrastructure), associates Philippa Dunstan (clinical risk), Naomi Compton (litigation, advisory & regulatory) and Isabella Yaxley (property).
Bevan Brittan managing partner Duncan Weir said: "There is no denying that economic pressures this year have created challenges and uncertainty but, yet again, we have risen to the challenge.
"These promotions recognise the significant contributions that these colleagues have made to our business.
"Together with our wider teams, including the new recruits who have joined us over the past 12 months, these promotions will help to provide the strength and depth that we need to achieve our ambitious targets and drive the business forward over the coming year."
Head of Bevan Brittan's Bristol office David Hobbs added: "It has been a busy year in our Bristol office, with colleagues supporting clients across the UK on a wide variety of matters.
"These promotions recognise the growth across the business, the depth of talent we have in our Bristol office and our ambitions for the future."
The promotions build on 31 senior lateral hires, including four new partners, who have joined the firm in the past 12 months as it worked towards achieving its 10th consecutive year of revenue and profit growth.
Bevan Brittan, which also has offices in Birmingham, Leeds and London, employs more than 530 staff and has 90-plus partners.