Accountancy and investment management group Smith & Williamson's Bristol-based corporate tax specialist Paul Bray has been promoted to partner.
Paul, pictured, who has worked for the firm since 1996 and heads its small and medium-sized enterprises (SME) team in Bristol, works closely with owner-managers and family-run businesses locally and across the South West.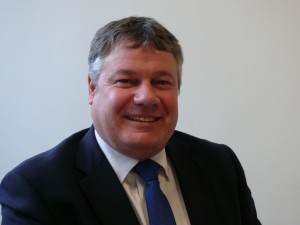 He and his team provide hands-on support and advice on a wide range of issues from corporation tax, accounts preparation and tax returns to succession planning, employment benefits and remuneration strategies.
Paul said: "I am extremely pleased to have made partner although from my clients' point of view, it's business as usual.
"My client-facing role remains unchanged and I will continue to focus on meeting the needs of SMEs and owner-managed businesses. My work is extremely varied and together with my team, can involve helping to solve any number of challenges, such as making better use of accounting software, exporting for the first time or setting up employee share schemes.
"With the financial year end approaching for many, now is the time for owners to review their tax position to ensure they have taken advantage of any tax reliefs and other opportunities which may be available to them."
Managing Partner of Smith & Williamson's Bristol office Mike Lea added: "We are extremely pleased to announce Paul's promotion which is testament to the superb service he provides to clients as well as his ongoing commitment to the firm.
"Paul's promotion is part of a series of promotions and new appointments which mark our continued expansion."
Paul is also a member of Smith & Williamson's property, food and agricultural sector groups and regularly speaks at seminars run by the Bristol office.
Before joining Smith & Williamson, Paul worked for HMRC and in private practice. He is a chartered tax advisor having been a member of the Institute of Taxation since 1998.