Annual revenue at Bristol-headquartered national law firm TLT has passed the £150m mark for the first time following a 9% increase in its 2021/22 financial year.
The firm, which employs around 1,400 people, described the increase – which took total revenue up from £144m in the previous year to £157m – as outstanding as it followed a 30% annual rise in 2020/21. That increase meant the firm beat by three years the £140m target it set itself for 2025.
It attributed its sustained financial growth to its strategic vision to 2025, which it said was underpinned by a focus on developing its key sectors, delivering a "progressive people-first" workplace agenda, achieving market-leading sustainability targets and developing innovative solutions to meet client needs.
TLT, which also has offices in London, Manchester, Glasgow, Edinburgh and Belfast, also said revenue growth had also been driven by a focus on sectors, with major projects for central and local government, as well as advising on a number of high-profile matters for financial services clients and supporting on future energy initiatives.
The firm launched its flexible approach to working, TLT World, in 2021 and has since supported it by a multi-million-pound investment in tech platforms and offices.
It said, as a result, TLT World had significantly contributed to improving diversity in senior positions at the firm, with women now making up a third of partner roles and now accounting for more than of partner promotions and hires over the past three years – double what it was three years ago.
TLT said it had also continued to strengthen its position as one of the UK's most progressive law firms with the introduction of several initiatives, including a new enhanced menopause provision for employees.
As part of its people strategy, the firm also doubled down during the year on efforts to widen access to the legal sector and provide dedicated learning and development opportunities.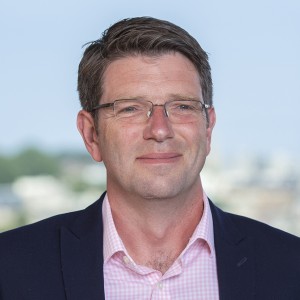 This included introducing new apprenticeship pathways to qualify solicitors, while it also launched a rare joint training contract programme with Barclays and Simmons & Simmons.
The sustained financial growth was also been tied to the successful development and implementation of a robust sustainability strategy, TLT said, underpinned by carbon emission-cutting targets which have been approved by the Science Based Targets initiative (SBTi).
The firm's near and long-term targets go beyond SBTi's recommendation that businesses halve their emissions before 2030 and achieve net zero before 2050.
TLT's FutureLaw programme – an aligned, integrated approach to meeting the changing needs of clients – also contributed to its growth, the firm said.
The FutureLaw team harnesses the latest technology to deliver new products and services tailored to the specific need of each client, provide non legal consulting services and also a managed legal services team.
TLT managing partner John Wood, pictured, said: "A 9% growth in revenue is a strong result in any year, but 9% following a year of 30% growth is outstanding and comes as a direct result of the talents and dedication of all my colleagues at TLT – something we're rightly proud of.
"Following what has been another year of economic uncertainty, the firm has continued to grow and expand its offering by welcoming fantastic new legal and business talent.
"We have also doubled down on our investment to create a flexible, progressive and inclusive workplace introducing initiatives to support the individual needs of each colleague, allowing them to deliver a best-in-class service to clients.
"Like many in the legal sector we saw a drop in operating profit this year following the exceptional set of results in 2021/2022 and the subsequent impact of inflationary pressures. Even though operating profit reduced from the spike in 2022, it remained higher than in 2021."