A new support programme has been set up to help Bristol firms whose employees' mental health and wellbeing have been impacted by the coronavirus pandemic.
The West of England Combined Authority (WECA) is investing £100,000 to develop Thrive West, which aims to address some of the key mental health issues businesses say their employees are experiencing and affecting productivity. 

Thrive West will help to raise awareness of mental health support, provide information, advice and guidance, and develop online tools.
It builds on existing arrangements including the Thriving at Work Bristol programme, extending it to the wider region and focussing on those sectors most affected by the pandemic.
The package of support, including training resources, will be hosted by WECA's West of England Growth Hub website www.wearegrowth.co.uk
The Institute of Fiscal Studies estimates around half a million more people will experience a mental health difficulty over the next year due to the impact of coronavirus on the economy.
WECA is working with a range of employers and partners including public health professionals and representatives from Business West, the Federation of Small Businesses, Thriving at Work regional network, Mind, and the Thriving at Work Leadership Council.
Thrive West will cover the Bristol, North Somerset, South Gloucestershire and Bath & North East Somerset council areas. It will share learning and best practice and will support others to embed good mental health support in workplaces across the West of England.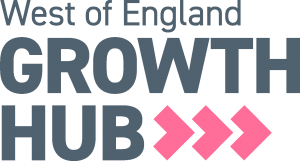 West of England Mayor Tim Bowles said: "It's never been more important for us all to pull together and help one another out. Thrive West is part of package of new support for the region's businesses which I am bringing forward over the coming weeks.
"This includes addressing mental health issues for businesses, support for financial resilience and our Trading Better Online programme, which I launched last week.
"Businesses have been telling me that the mental health of their staff is a major concern as the impact of Covid-19 continues to be felt across our region. Our businesses and workers need help and support from a trusted source during these difficult times."
Thrive West is part of WECA's targeted business support programme following the coronavirus outbreak.
These include Trading Better Online, which is designed to help small businesses enhance their web presence by adopting new technology or new digital practices. Through the scheme businesses will be matched to a consultant and supported through up to four days of free hands-on support.
The West of England Growth Hub offers small firms access to tailored business support, helps them find and navigate information and expand their networks.
To find out more visit: www.wearegrowth.co.uk