Bristol-headquartered Burges Salmon has become the latest major law firm in the city to report a fall in annual profits as margins came under pressure from spiralling costs.
While revenue rose at the firm by 8% to £128.2m in the financial year ending 30 April, net profit was down 8.7% at £34.6m while profit per equity partner (PEP) was nearly 10% lower at £466,000.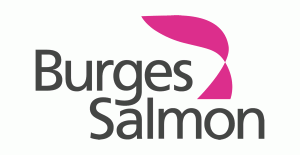 Burges Salmon, which has an 800-strong workforce across its Bristol HQ and London and Edinburgh offices, said its performance was in line with the sector, which has been hit by challenging conditions in some markets along with rising costs.
Eight in 10 City of London laws firms have reported lower PEPs for the last financial year, according to recent research, with a slowdown in growth coinciding with higher wages and staff costs, which many firms were reluctant to pass on to clients through higher charges.
Burges Salmon's performance is roughly in line with the other firms making up Bristol's 'big three', TLT and Osborne Clarke, both of which have recently disclosed lower PEPs.
Osborne Clarke, which employs around 800 people in Bristol and also has offices in London and Reading, reported a 3.3% easing in its annual to £74.7m. However, its PEP dropped by 13.7% to £687,000.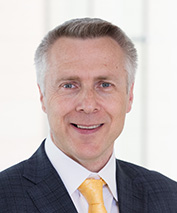 TLT, with more than 150 partners and employs around 1,400 people across its six offices, suffered a 27% slump in its PEP to £600,000.
Burges Salmon managing partner Roger Bull, pictured, said the increase in revenue represented growth year-on-year in line with the target that the firm set in its 2021-2026 strategy.
"During 2022/23 we saw strong double digit revenue growth in a number of our key sectors (including transport, energy and utilities and public sector), and practices (defence, dispute resolution, planning and compulsory purchase, construction & engineering and real estate)," he added.
"Although our revenues grew last year, we saw a modest decline in profit. This pressure on margin was a challenge that we saw across the legal sector during this period given turbulent market activity and the return of certain costs following the Covid period.
"Given these trading conditions during the 2022/23 financial year, our continued growth as a business was an impressive reflection of the significant commitment and contribution made by people across the firm."
Burges Salmon was continuing to invest in growth and expand its capability to provide a UK-wide service, he said.
In May the firm marked the fourth anniversary of its Edinburgh office, which has continued to grow and now boasts a 70-strong team, led by nine partners and a strong team of directors, focusing on sectors and practices including energy, transport, financial services, real estate, food and drink, life sciences, employment, corporate and dispute resolution.
Roger Bull added: "Notwithstanding the challenges arising in the wider market, we continue to believe that investing in the future of the business is critical to our long-term success.
"Over the past 12 months, this has included investing in our people through key appointments (including 20 partners, 30 directors and over 40 promotions within Business Services), premises projects in Edinburgh, London and Bristol as well as continued major upgrades to our IT systems and software.
"We continue to have a relentless focus on our purpose which is to be an ambitious, sustainable and inclusive firm which ensures that our clients, our people and wider communities flourish.
"Over the past year, we're proud to have delivered a range of important and impactful initiatives relating to client service delivery, diversity and inclusion, ESG, innovation, our international preferred firm network and projects within the communities where our people live and work."
While Bristol's 'big three' law firms all reported falling PEPs compared to last year, some of the city's 'second tier' continued to enjoy profit growth.
Bevan Brittan's profits grew by 7.7% year on year to £17m on revenue up by 12% while Clarke Willmott's PEP climbed by 14% to £489,000.