Annual revenue at Osborne Clarke, the international legal practice with a major office in Bristol, has risen by 19% – with all its 800-plus staff in the city getting a 5% profit-share payment based on their annual salaries.
The firm, which has offices across Europe, the Far East and in the US, said the revenue of €407m (£349m) for its 2021/22 financial year meant it had increased by 66% over five years.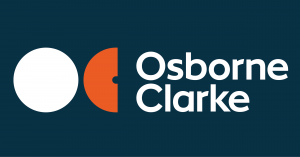 The firm's income increased by 20% to £199.1m, while it also continued to strengthen its financial stability by increasing its cash resources to £45.8m – up 12% on 2020/21. UK net profit rose by 14% to £77.2m.
The bonuses will have a minimum payment of £2,500 against last year's £1,500. The firm is also increasing performance bonus payments with up to 25% of base salary available.
Osborne Clarke Bristol office head Lara Burch said while the revenue growth was impressive, it was not the full story.
"As the firm continues to grow, being a responsible and ethical business continues to underpin all we do," she added.
She also said the Bristol office's upcoming move from Temple Quay to Halo at Finzels Reach, which is set to be one of the UK's most sustainable offices, was incredibly exciting and would further establish the firm as a company that valued diversity, inclusion, sustainability and its people's well-being.
"We want to be as attractive an employer for millennials as we are for Gen Z, creating a work environment that appeals to the South West's diverse young talent," she added.
Osborne Clarke said its UK sectors performed well with strong income growth across real estate; financial services; technology, media and communications; life sciences and healthcare and transport and automotive, while the other sectors were broadly flat but against strong 2020/21 results.
It also maintained a healthy balance of revenue across its four UK service lines – business transactions increased 27%, projects, real estate and finance grew 25%, advisory by 15%, and disputes and risk had 8% growth.
Osborne Clarke UK managing partner Ray Berg said: "We have a really well-balanced business that's delivering great results, which is thanks to our people who have shown outstanding commitment to our clients and each other during the last two years.
"Our 3D strategy, built around the intersection of services, sectors and global transformational drivers, has helped us to build strong relationships with clients that value our insight through the evolving challenges they face.
"We continue to build a future for our business that delivers growth in a sustainable way."
Osborne Clarke's Bristol-based international CEO Omar Al-Nuaimi described it as a fantastic year and said he was so proud of the hard work and dedication of its teams.
"While market conditions have been favourable, our business strategy is driving stronger client relationships and delivering strong results," he added.
"We have had a number of highlights during the last year.
"Our US platform continues to be key in helping us win and develop more global client relationships, while our new 30-plus strong team in Poland has given additional scale to our European practice.
"Elsewhere we've grown aggressively through lateral hires, strengthened our international approach to ESG and we are investing in new technologies that will support our firm's ongoing digital transformation."