A fledgling Bristol business developing a pioneering screening device that could help prevent blindness in older people has attracted private equity funding from a group of city-based entrepreneurs.
The £310,000 for Azul Optics will provide seed funding for product development. Some £160,000 has been invested by Bristol Private Equity Club, made up of 41 successful entrepreneurs, with the balance provided by the University of Bristol Enterprise Fund, which is managed by Parkwalk Advisors.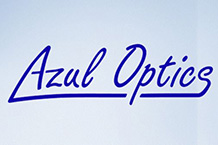 Azul Optics is developing an ophthalmic instrument for rapid and cost-effective screening for susceptibility to age-related macular-degeneration.
The novel instrument was the idea of Dr Shelby Temple of the University of Bristol School of Biological Science.
Azul Optics chief executive Joseph Cefai said: "Age related macular degeneration (AMD) is the leading cause of incurable blindness in the Western World, affecting up to one in 10 people over the age of 65.
"By screening for low macular pigment density, opticians can advise people to make lifestyle changes early that can help prevent the problem developing.
"Dr Temple invented, prototyped and clinically evaluated the screening device and our aim is to develop the instrument and make it commercially available to opticians. We hope that with this funding we can bring the device to the market within 18 months."
The company, which has Matthew Evans as chief operating officer and co-founder, earlier secured a £500,000 non-repayable grant under Innovate UK's Aid For Start Ups scheme to get the business to its current level. The new funding will enable it to begin manufacturing, sales and marketing of the product.
Jerry Barnes of Bristol Private Equity Club said: "Azul Optics impressed us as this is a device invented and developed in Bristol, which can benefit people worldwide. The company has a realistic chance of success as there is a marketplace of 250,000 opticians' practices worldwide and further opportunities in the future with primary care, eyewear outlets and pharmacies.
"Our club has experienced entrepreneurs putting their own spare capital into projects and it was fantastic to see the genuine excitement they have for Azul Optics."
Bristol Private Equity Club is looking for businesses that require less than £500,000 of equity – an area of investment that is difficult for businesses as most schemes are aimed either at start-ups or at higher amounts.