Five Bristol firms ranging from an ethical bank to an exhibition business and a youth empowerment organisation, have been awarded coveted Queen's Awards for Enterprise.
The accolades won by Triodos Bank, Ignition, Babbasa, CameraForensics and Unify Communications, are the most prestigious for UK businesses in the country and are widely recognised as a highly valued mark of excellence.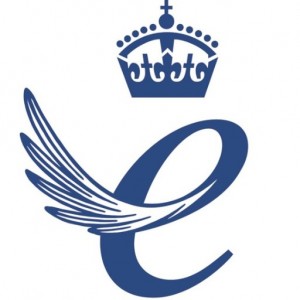 They have been awarded annually since 1965 and this year 128 companies received a Queen's Award for International Trade with 66 gaining a Queen's Award for Innovation.
Triodos Bank UK has received its award in the sustainable development category for its commercially successful products, services and management that benefit the environment, society and the economy.
The bank was recognised for demonstrating a strong sustainability ethos and leading the way in creating a more sustainable approach in the banking sector.
It was praised for a clear focus to use money consciously as a catalyst for sustainable change, as Triodos Bank only finances companies, charities, institutions and projects that add cultural value and benefit people and the environment.
The panel also commended Triodos Bank UK as a reference point for how banking can be different, demonstrating that you can marry a more sustainable approach to finance with commercial success.
It is the third time Triodos Bank has received a Queen's Award for Enterprise, having previously been recognised in 2004 and 2010.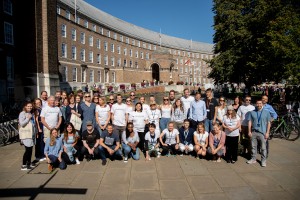 Since last winning in 2010, Triodos Bank UK has scaled up significantly – increasing its £260m of lending to more than £900m, and growing its customers by threefold, from 20,000 to 60,000. It now employs 200 staff across its Bristol, London and Edinburgh offices.
Triodos Bank UK CEO Dr Bevis Watts said: "The award is particularly poignant as 2020 marks 25 years of Triodos operating in the UK. Over these years, we have stayed true to our mission to finance change by lending solely to sustainable organisations – organic farms, renewable energy projects, social housing, and so much more.
"However, we're also working to change finance, by demonstrating to other banks that there is a fairer and more sustainable way to do business."
Exhibitions, events and experiences company Ignition has also been awarded The Queen's Award for Enterprise in Sustainable Development.
Ignition, founded by Claire Menzies in 2007, is a sustainable practice pioneer, thanks to its founder's commitment to doing business in a thoughtful, green and responsible way since inception – carving a unique path within an industry once known for excessive, waste-creating 'build and burn' attitudes.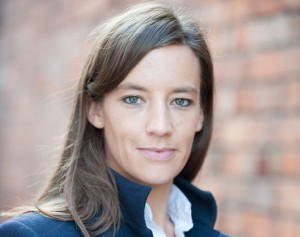 Ignition CEO Sam Rowe, pictured, said: "When it comes to sustainability, we've been doing it longer than our clients have been asking us to' commented, 'meaning we're very much ahead of the curve and can help our clients to move their own businesses forward sustainably too.
"This award, which recognises our long-term dedication to 'people, planet and profit', is both a huge honour for us and a great reflection of many years of hard work and dedication to sustainable targets by our team and board."
Ignition, part of creative business group Istoria Group, was established to provide design and project management services to the global exhibitions, events and experiences industries. The company – which also has a US-based office in Indianapolis – works across sectors from pharmaceutical, healthcare and beauty to aerospace, construction, engineering and manufacturing, as well as technology, education and FMCG businesses.
Clients range from blue-chip multinationals to local South West start-ups and range from defence group Thales to The British Society of Rheumatology and Google to the University of Gloucestershire.
Non-profit youth empowerment organisation Babbasa is one of only seven winners across the UK of a Queen's Award for Promoting opportunity (through social mobility) in recognition of its 'outstanding achievement' in improving equal opportunity in inner-city Bristol.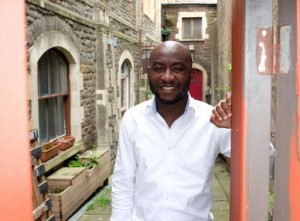 Babbasa works with young people from less advantaged backgrounds to discover their strengths and talents, and use those strengths to land their dream job.
Babbasa founder and CEO Poku Osei, pictured, said, "We launched Babbasa in 2013 with a simple vision to help young people who are being disadvantaged to realise their career ambitions.
"It's an immense honour to be recognised on a national level. It's a real testament to the commitment of our young people, mentors and employers, as well as the dedication of my team, who have supported over 2,200 young people since our inception."
Babbasa supports young people, predominantly from ethnic minority backgrounds (BAME) and low-income households, and offers free one-to-one support, professional mentoring, skills training, career guidance, and work opportunities.
Digital image forensics experts CameraForensics gained its Queen's Award in the Innovation category for its work helping law enforcement to detect and prevent online crime – particularly child sexual exploitation.
Key to CameraForensics's success has been its collaborative approach to developing purpose-built investigative tools. Their frequent engagement with global child protection stakeholders has also been praised.
CameraForensics founder Matt Burns said: "Our core mission is to help law enforcement safeguard more victims of child sexual exploitation. We hope exposure from this prestigious accolade will help us to continue achieving that."
Commercial director Dave Ranner added: "Our whole team is very excited to receive this award. We are a company of technology innovators, but our inspiration comes from our users and collaborators around the world who take the tools that we develop and use them to safeguard children."
Formed in 2011, the CameraForensics team has developed an open source tool that crawls the internet and image databases to provide intelligence to investigators working in child victim identification. The system also proactively alerts investigators to new digital evidence leads and fresh intelligence on unsolved cases.
Unify Communications has also gained its Queen's Award in the innovation category. The firm is a cloud service integrator providing hosted and true cloud telecommunications and contact centre solutions.
CEO Russell Attwood said: "It's tremendous recognition for our team to  have their hard work and expertise recognised in this way and a powerful reflection of the skill, commitment and culture which lies at the heart of our business.
"The progress we have made as a business since we started in 2012 has exceeded all expectations and we can't wait to see what the future holds. Our ambition is to continue to enrich and improve our solutions and services and become the undisputed partner of choice for organisations looking to transform their customer contact."
Businesses gaining a Queen's Award can use the highly recognisable emblem for the following five years on its letterhead, advertising and packaging and publicity material.
Since the scheme's launch 54 years ago just over 7,000 UK businesses have received awards, ranging from global manufacturing and retail giants to micro businesses employing a handful of people.
Winners are invited to attend a special reception at Buckingham Palace and are also officially presented with their award during a company visit by their county's royal representative the Lord Lieutenant.