Bristol communications agency Ambitious PR is setting its sights on annual revenues of £1.65m this year after achieving a second consecutive 12 months of 50% growth.
The B2B and corporate communications specialist's expansion over the past year came partly from winning new clients including Bristol housing developer Acorn Property Group, South West chartered accountancy firm Albert Goodman, growth finance group BGF, Bristol-based corporate giving organisation Neighbourly and Truespeed, the Bath-based full-fibre broadband provider. 
Growth also came from the 11-year-old agency's existing client base expanding their remit, along with digital transformation, investment in training and development, a competitive benefits package and new hires.
To drive forward further development, Ambitious – which is female-founded, owned and run – is now investing in new marketing technology to deepen the insight it provides to clients through data and analysis.
It will also be launching a dedicated digital PR offering and an end-to-end content strategy, creation, and marketing service and has joined the IPRN (International Public Relations Network) to provide clients with access to a global network of PR agencies as well as driving new business and international knowledge transfer.
Over the past year, Ambitious owners Lis Anderson and Sarah Woodhouse have promoted four team members and have now created four new positions – growing its headcount by 22% to 22 people.
It is also working with UWE Bristol and The Strive Internship Programme to support entry level talent through a comprehensive internship programme.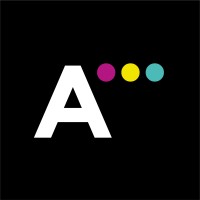 Lis Anderson said: "Our growth has been fuelled by investing back in the business – investing in our employees through personal coaching and development, through our competitive salary and benefits package, through new hires, new software and new technology to constantly develop and move our business forward."
Sarah Woodhouse added: "Many of our recent new business wins have come from large companies based in the South West or companies with a regional office here, procuring the national, regional and sector PR and communications support they need on their doorstep."
Ambitious focuses on b2b and corporate PR in core sectors, including technology, ESG, property and placemaking, professional services, financial services, education and skills, healthcare and the public sector.
Its core services include strategic planning and communications, media relations, digital PR, press office management, thought leadership campaigns, issues and crisis management, stakeholder mapping and engagement, employer brand communications and media training.