A high-powered delegation of business and civic leaders heads to the US this weekend to promote Bristol as a vibrant business, creative and cultural hub.
Led by Mayor Marvin Rees and West of England Metro Mayor Tim Bowles, the seven-day trip will include high-profile meetings with business, civic and cultural organisations in New York, Boston and Chicago.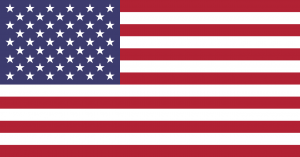 The delegation is one of the largest and most influential assembled by the city and wider West of England region in more than a decade. Ironically, it will arrive in the US on Monday – the same day that President Trump's controversial UK state visit begins.
It aims to bring investment into Bristol, including the Temple Quarter Enterprise Zone, and generate interest in its tech and digital sectors including creating trade links and attracting US firms to set up bases in the city, as well as raising Bristol's profile among tourists, students and skilled workers seeking employment in Europe.
Taking part are the Department for International Trade (DIT) South West, Business West – the organisation that runs Bristol Chamber of Commerce and the Bristol Initiative – inward investment body Invest Bristol and Bath, University of Bristol, Bristol Airport, Bristol City Council, Destination Bristol and Bristol Cultural Development Partnership.
Three Bristol tech and creative firms – Rixxo, Sparkol and Yellowdog – are also taking part while there is also input from the cultural sector, including Bristol Old Vic as well as the sports sector, to ensure the trip represents the needs of a variety of city partners.
A Bristol city council spokesman said it included "coordinated work, collective profile-raising, shared resources, greater support from UK government abroad, and a strong and coherent story about the benefits of partnering with, and investing in and trading with, the city region".
Mayor Rees said: "For hundreds of years Bristol has been successful as a trading city and has prospered by building connections all over the world.
"However, in a highly competitive global market we need to work harder to make and sustain new trade links so businesses in the city can continue to grow.
"We also need to attract investment which is crucial to delivering much-needed new homes and high-quality employment opportunities so we can address the many challenges our city faces.
"Bristol has many assets it should be proud of including a diverse and talented workforce, a thriving and growing economy, and a rich cultural offer. We should be competing with other cities on an international stage showcasing what Bristol has to offer to those who are looking for trade and investment opportunities."
The businesses taking part will meet Boston and Chicago business groups with a view to accelerating trade with the States, in addition to learning about the support on offer from the UK government abroad.
The North-Eastern Seaboard and Chicago area are home to some of America's most admired companies and, combined, are the driving force behind the national economy.
Seven of the US's top 10 universities, two of its busiest airports and the seat of the federal government are all located there.