The government's decision to "re-examine" the privatisation of Channel 4 has been welcomed by West of England Metro Mayor Dan Norris, a highly vocal critic of the idea who has claimed it could threaten job creation by the broadcaster's Bristol creative hub.
The controversial sell-off, put in place by previous Culture Secretary Nadine Dorries, had attracted widespread opposition from the creative industry.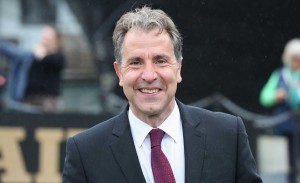 Mayor Norris, pictured, was among those voicing fears that it would have serious knock-on effects on Bristol's wider creative economy as Channel 4 has become such an important part of Bristol's media sector since opening its hub three years ago.
He also said privatisation could jeopardise Channel 4's highly acclaimed work on diversity and inclusion in the city, including encouraging young people from different backgrounds into jobs in the creative sector.
Earlier this week new Culture Secretary Michelle Donelan, pictured, announced that the sell-off plan would be looked at again.
"As the prime minister said, we do need to re-examine the business case and that's certainly what I'm doing," she told BBC Radio 4's Today programme.
"We're looking especially at the business case for the sale of Channel 4 and we're making sure that we still agree with that decision.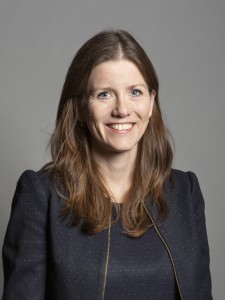 "I'm the type of politician that bases their decisions on evidence, that bases their decisions on listening, and that's what I'll be doing over the coming weeks."
Mayor Morris said he hoped the move marked the "beginning of the end" of what he called an "unnecessary and unpopular" move that was putting West of England jobs and investment at risk.
The Labour Mayor, who visited Channel 4's Bristol hub in May to discuss the likely impact of privatisation, said he hoped Ms Donelan's announcement would give the broadcaster time to implement its alternative plan, which could almost double the number of staff working outside London, including in Bristol, with thousands more in the region's wider creative sector.
He said "The plan to sell off Channel 4 to the highest bidder is economic and cultural vandalism.
"I've been deeply concerned about the threat to the creative hub in Bristol and the knock-on effects across my region's amazing creative sector.
"I hope this marks the beginning of the end of these frankly petty and ridiculous privatisation plans."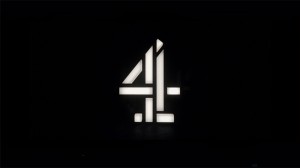 During his visit to the hub, which employs 20 people, Mayor Norris also met representatives of Bristol-based independent TV production companies who spoke about the vital role Channel 4 plays in the industry as it commissions its entire output from businesses like theirs.
In 2018 Channel 4 chose Bristol for one of its two creative hubs outside London from more than 30 cities across the UK following a high-profile campaign led by its creative industry in partnership with Mayor of Bristol Marvin Rees and the city council.
The campaign stressed Bristol's rich diversity and the talent within its communities – aspects which chimed with Channel 4 bosses as it reflected their own efforts to ensure that TV is more representative of the population and better reflects its viewers' lives.
Channel 4 went on to broadcast its flagship news programme from Bristol as part of its ground-breaking Black to Front initiative last year, which aimed to showcase Black talent and improve representation within the TV industry. 
Pictured: Mayor Norris, seated centre, during his visit to the Channel 4 Bristol hub. With him are, seated from left – Rachel Drummond-Hay of Drummer TV, Stacey Olika, Channel 4 creative diversity coordinator and Afua Owusu-Ansah of Plimsoll Productions. Standing: Laura Marshall of Icon Films, Sacha Mirzoeff, head of Channel 4 Bristol, and Emily Davidson, Channel 4 head of policy and public affairs