The CEO of national law firm Clarke Willmott has hailed a post-pandemic culture "built on flexible, collaborative and supportive working" in helping it achieve a 12% rise in annual revenues.
The firm, which has a major office in Bristol, earned revenues of £59.6m in its 2021/22 financial year.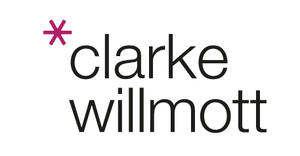 CEO Stephen Rosser said the firm remained committed to the long-term growth of a diverse commercial and private client practice underpinned by a culture built around fully flexible and sustainable ways of working.
He said hybrid working introduced as a result of Covid-19 was delivering benefits for its people and the wider business.
In its latest firmwide survey, 96% of staff who are in the same or similar roles to the one they had pre-pandemic now perceived that they are now working more effectively
Staff were also working more flexibly with 95% saying they enjoyed the days that they worked at home.
This in turn led to 60% say that they had "a great work life balance".
The firm's Bristol base in Bath Street, home to around 300 staff – including more than 40 partners – is to be relocated to more sustainable space on the top floors of the flagship Assembly C office building on Temple Way, pictured, next spring.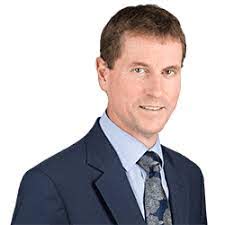 The move follows a similar relocation of its Birmingham base last year into a smaller but more environmentally sustainable while this spring it fully overhauled and modernised its Taunton office.
Mr Rosser, pictured, who was first elected as CEO post in 2010, said feedback from staff suggested that the strategy was paying dividends that go beyond the financial results.
"The last two years have been transformational for the firm," he said.
"After a decade of improvements, we have moved the firm onto an excellent footing for future growth.
"Our results are a consequence of the hard work undertaken by everyone at the firm and the great support from our diverse client base from whom we have received more instructions than ever, on increasingly complex and interesting work. 
"Changes implemented during the pandemic have become our new normal and we have a thriving culture built on flexible, collaborative and supportive working."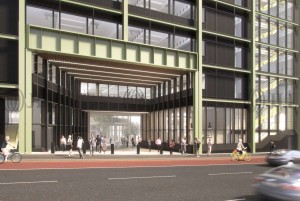 The firm, which employs more than 650 staff, including 100-plus partners, has continued to focus on staff wellbeing, inclusion and developing the social aspects of work in a flexible hybrid working model, he added.
A wide range of social activities were continuing and more new initiatives and events were tested each month.
Mr Rosser added: "Whilst there are clearly significant challenging headwinds for all businesses in the UK and more broadly, we are building on the lessons learned and investments made during the pandemic by aligning all of the strands of our growth strategy to provide a long-term, sustainable future for the firm.
"Our ESG [environmental, social, governance] commitments, property strategy and our fully flexible approach to work all contribute. One of the most visible manifestations of this work relates to the changes in our properties.
"All of our offices are designed to support fully flexible working. These changes are part of the plan that will drive us to be net zero by 2035 at the latest and ideally by 2030 to align with the Paris Agreement. We will firm up this commitment once we have fully scoped and planned for all of our impacts."
The firm also has offices in with offices in Cardiff, Manchester, Southampton and London.