The government has been urged to help Bristol businesses weather the storm of soaring energy, raw material and wage costs at a time when they are still being buffeted by the combined impact of Brexit and the pandemic.
The plea has come from Business West, the regional business group that runs Bristol Chamber of Commerce, following some alarming results from its latest members' survey.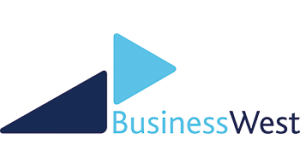 The findings reveal concerns over exceptionally high inflation across energy, pay settlements, raw materials and import costs, with nearly 60% of all firms – and almost three-quarter of manufacturers – saying the increases are putting them under intense pressure.
Nearly half of respondents have increased their prices over the past three months – up eight percentage points from last quarter, which was already 10 points above the levels of the third quarter of 2021.
Business West's previous quarterly economic surveys showed that supply shortages were to blame for price hikes but this time many of the firms taking part cited rising energy costs and inflationary pressures as key factors.
Half expect their annual energy bill to increase by between 11% and 50% over the next three months, while 63% are concerned about inflation in general.
Added to this is a major shortage of available talent, which has continued from last year and resulted in 80% of manufacturers and 69% of service providers struggling to find suitable staff.
In addition, retaining existing staff is proving costly, with almost 50% facing pressure to raise wages for current employees.
The incoming increase in National Insurance contribution rates from next month will add additional tension to this situation, with close to 40% of businesses admitting that this will result in further inflationary pay pressures.
Exporters are also being hit by the impact of Brexit combined with supply shortages.
Of the 51% of respondents that do business overseas, 34% have experienced a decrease in their international sales over the past three months.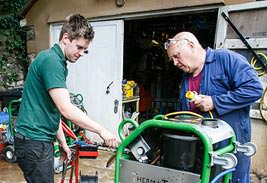 Just 5% of businesses affected by the implementation of the UK-EU Trade Cooperation Agreement believe it has had a positive impact on their business activity, one year after its application, while half said they had suffered a deterioration in business activity as a result of it.
One exporter from the Bristol area that has been hit by Brexit-linked red tape is historic building cleaning and restoration consultancy Restorative Techniques, pictured.
Director Julia Fairchild told the Business Survey team: "Trading with Northern Ireland, where we had established customers, is incredibly difficult to supply due to the onerous paperwork now required around exporting goods." 
On a more optimistic note, domestic sales are looking stronger – with 35% of respondents enjoying an increase during the past three months, despite reporting a deceleration compared to the second half of last year.
Confidence also remains high, despite the myriad of hurdles facing businesses, with 60% of respondents confident or very confident about performance prospects for the next 12 months.
Confidence in the UK's economy prospects presents a weaker outlook, however, with only 23% confident or very confident about them.
The surge in positive sentiment witnessed in the survey results from the final quarter of 2020, when the vaccine rollout and economic reopening was taking place, has now stalled or fallen since the second quarter of 2021.

As shown in previous surveys, businesses feel more positive in sales terms than they do about profitability – implying an expected margin reduction due to exceptionally high inflationary cost base pressures across the board.
Business West managing director Phil Smith, pictured, called on ministers to take immediate action to ease the plight of firms.
"The government must do all it can to steady the ship and steer the economy through these uncertain times," he said.
"In 2021 and the start of this year, we have seen strong inflationary pressures, partly due to labour market shortages but also due to inflation, driven by rising import costs with global supply chain constraints and Brexit.
"The Ukraine crisis adds further pressure to commodity price inflation, particularly to oil, gas and energy costs, and more needs to be done to limit the unprecedented rise in costs facing businesses who are struggling with soaring energy bills."
He said the impact of Covid was still being felt by many firms that had been left in a fragile situation.
"Businesses now need a government that is alert to taking smart short-term measures to help ease the further pressures they face," he added.
Business West, one of the UK's largest business groups, also warned that the survey results may underestimate current business sentiment and concerns about energy price inflation as a quarter of the 434 responses were received after the Russian invasion of Ukraine on 24 February.