Bristol firms are being urged to join more than 125 firms across the UK that have already signed a pledge to never support or promote blood sports such as hunting or shooting.
The plea has come from West of England Metro Mayor Dan Norris, who is also chair of the League Against Cruel Sports, at a special event in the Houses of Parliament.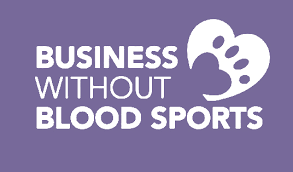 The Business Without Blood Sports pledge – the first of its kind in the UK – is a guarantee from business that they in no way support, promote or otherwise enable blood sports such as hunting, shooting or animal fighting.
Mayor Norris said by signing up, firms in Bristol and across the West of England would directly protect animals from cruel sports, and would also be better able to connect with their customers who are against unnecessary harm to animals.
Surveys show around 80% of people are opposed to blood sports such as fox hunting. The League Against Cruel Sports has highlighted figures showing 84% of consumers want a brand to help them be more ethical in their daily lives and 74% always consider a brand's values before purchasing from them.
The pledge states: "We share the belief of the overwhelming majority of the British public that animals should be defended from persecution in the name of 'sport', and therefore we pledge to ensure we will never allow, promote or otherwise enable blood sports."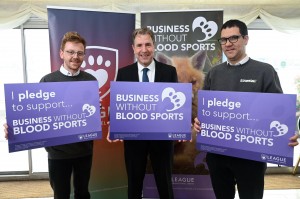 Among the 125-plus businesses to already sign the pledge are Bristol-based Essential, a workers' cooperative specialising in vegetarian and vegan wholefoods, Natracare, the Bristol firm behind the world's first plastic-free, organic cotton tampons, sanitary pads and panty liners, and Chew Valley VA, a virtual assistant business specialising in HR processes and administration support.
Mayor Norris said: "Forcing scared, defenceless animals to fight one another; shooting them for the sake of it; chasing, tormenting and then, only when they haven't got the strength to fight on, killing them – none of this 'sport'.
"It's torture – plain and simple, and has no place anywhere in the West of England.
"I urge the region's firms to take a stand against fox hunts and animal cruelty by signing up to Business Without Blood Sports – a decision that I am sure will be popular with their customers.
"Showing compassion makes good business sense, and you'll be supporting moves to end these barbaric activities once and for all. It's a win-win."
Staff from Essential were among the businesses which attended the pledge launch, where they met Mayor Norris, pictured above.
The event also heard from Baroness Natalie Bennett, League Against Cruel Sports CEO Andy Knott and Jill Poet of the National Organisation for Responsible Micro, Small and Medium-sized Businesses.
Firms wanting to sign the pledge – or find out more information – should click here or contact pledge@league.org.uk to learn more.