Bristol-headquartered PR and stakeholder engagement consultancy JBP Associates has appointed Simon Prescott, a former equity partner at national planning and design consultancy Barton Willmore, as senior counsel.
In his new role Simon, pictured, left, with JBP executive director for strategic engagement James Hinchcliffe, is counselling JBP's planning and development clients with interests in strategic land promotions, outline planning applications and reserved matters planning applications.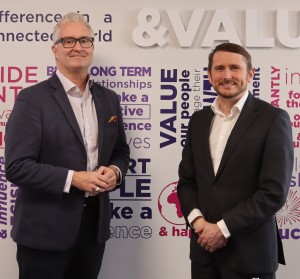 He brings more than 30 years' experience in planning and development to JBP, the largest agency of its kind in the South West, and will work alongside James Hinchcliffe and the political and stakeholder engagement team.
He joins a growing team of senior counsels at JBP with specialisms in politics and planning, including former Bristol West MP and communities minister Stephen Williams, former Bristol City Council leader Simon Cooke MBE and current City of London councillor Chris Hayward.
Simon left the Bristol office of Barton Willmore last March following the group's acquisition by international professional services consultancy Stantec.
He had spent 17 years with the firm, one of the largest employers of town planners in the UK, 13 of them as equity partner.
A non-executive board member with Business West, the Bristol Chamber of Commerce and the Initiative, he has also held a number of roles including national chair of the British Chambers of Commerce expert group on planning, chair of UWE Bristol's planning advisory board, chair of the West of England Office's housing market reference group, and chair of the Local Enterprise Partnership's construction and development business sector group.
Simon said: "I feel excited to take on this communications role when the effective management of political and community relationships is increasingly crucial for developers.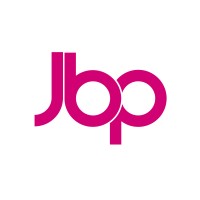 "JBP is enabling its clients to deal with these challenges in thoughtful and innovative ways. I look forward to supporting JBP in broadening its communications consultancy for existing clients and introducing them to opportunities where their services can add value to future development projects."
James Hinchcliffe added: "Our company feels privileged that someone with the experience and respected track record of Simon wants to join us on our mission to support developers and organisations to build more homes, workplaces, and community facilities.
"His extensive knowledge of the planning system will enable us to provide greater assurance to our clients across the UK that our communications and engagement recommendations will achieve desired results."
JBP, which was launched in 1984 by Jennifer Bryant-Pearson, also has offices in Westminster, Cardiff, Manchester and Warwick.
Its national and international clients include Enterprise, First Bus, National Grid, Palletways, SodaStream and the UK Vaping Industry Association.