Expanding regional accountancy firm PKF Francis Clark is to create 80 jobs for graduates, school leavers and career changers - 11 of them in its Bristol office – as it steps up its early careers recruitment.
The firm, which also has eight offices across the South West, hired 63 new apprentices joined PKF this year. In addition, it expects to take on around 110 experienced hires over the next 12 months.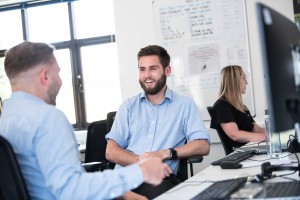 Candidates for the 80 new roles can choose between accountancy and tax pathways, with qualifications tailored to graduates and non-graduates.
PKF Francis Clark chief people officer Amy Taylor, pictured below, said the firm's expansion meant it needed to recruit to ensure it had the capacity and skills to serve its growing client base in the future.
"Our latest recruits have settled in well and are already making an impact, and we're delighted to be able to offer even more career opportunities to school leavers, graduates and career changers across our region next year," she said.
"Applications so far are well ahead of this time last year, reflecting our growing reputation as a great place to work and the efforts our recruitment team are putting into engaging with schools, colleges and universities."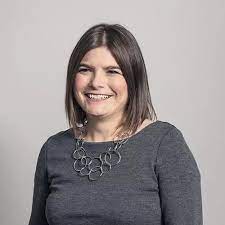 PKF Francis Clark, which celebrated its centenary in 2019, has 60 partners, more than 900 staff and annual revenue of £55m.
The firm is ranked among England's Top 100 Apprenticeship employers, claiming 28th place on this year's list produced by the Department of Education and High Fliers Research.
Since also being certified as a 'Great Place to Work', this year the firm has also been ranked among the UK's Best Workplaces for Wellbeing, Best Workplaces for Women and Best Workplaces in Consulting & Professional Services.
PKF Francis Clark offers three main entry routes for accountancy and tax trainees:
The Association of Accounting Technicians (AAT) apprenticeship is aimed at non-graduates and combines learning on the job with attending college one day a week, leading to a level 3 or 4 qualification.
Trainees who have a degree can work towards a level 7 qualification from the Association of Chartered Accountants (ACA), combining on-the-job learning from experienced colleagues with studying via a leading professional training provider.
The firm also has a specialist tax pathway for apprentices to achieve the level 7 Chartered Tax Adviser (CTA) qualification.
Year 11, 12 and 13 students and their parents or guardians will be able to find out more about AAT accountancy apprenticeships at a series of open evenings hosted by PKF Francis Clark, including one in Bristol on Thursday 30 November.