Bristol-headquartered law firm Burges Salmon has provided legal advice to help launch a £10m social investment fund as part of Bristol's City Funds initiative.
The scheme – one of the first funds of its kind in the UK – aims to ensure everyone in Bristol has the opportunity to thrive by creating positive and transformative change.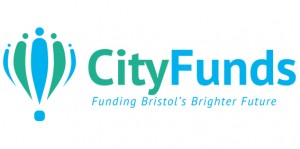 It will bring businesses, community organisations, funders and the public sector together to share resources and help address key priorities in Bristol.
City Funds is already actively seeking opportunities to invest in organisations that support these aims, through its investment advisor Bristol & Bath Regional Capital (BBRC).
City Funds has strong links to Bristol's One City Plan and, as part of the initiative, BBRC has launched a new fund in conjunction with Bristol City Council and Big Society Capital Limited, with each investing £5m.
It will support impact-driven organisations in Bristol, investing from £50,000 to £1m with flexible terms that support social or environmental aims.
In addition, development funding will be available, where repayment will be linked to success milestones such as achieving planning permission.
Both types of finance may be eligible for grant funding as part of a blended approach in partnership with charitable trust Power to Change.
City Funds focuses on four current priority areas:
No Child Goes Hungry – addressing the roots causes of food poverty 

Economic Inclusion – enabling all communities in Bristol to access employment, education and skills development

Community Initiatives – including community-led housing, up-skilling communities to take on new assets and empowering community anchor organisations to increase their resilience

Environmental Transformation – to support the transition to a carbon neutral, zero waste city and restore the health of the natural environment
While impact investing is now worth £2.3bnin the UK, this investment is the first time Big Society Capital has engaged in a collaborative place-based investing approach, aiming to reduce inequality in a geographic location whilst also generating a financial return for investors.
The new fund will select and invest in organisations that exist wholly or mainly for the benefit of society or the environment, seek to provide measureable social impact in one or more of City Funds' priority areas, are based in Bristol or the surrounding area and will deliver their social purpose in the Bristol city region.
Mayor of Bristol Marvin Rees said: "Aligning investment in City Funds to the One City Plan and delivering against the key challenges the city faces will be truly transformational for the city. Achieving investment from Big Society Capital and grant funding from Power to Change at this early stage in the development of the Funds shows how successful this approach can be and is a real step forward towards delivering inclusive and sustainable growth."
The Burges Salmon team, led by Anna Davis, advised on the structuring of the fund and was closely involved in its establishment.
Anna, pictured, said: "This is a hugely important initiative for Bristol, and the new fund can now invest into organisations that will help solve some of the biggest problems faced by the city's communities. We are proud to be a part of this project and are excited to see what the future holds for its investment."