Bristol financial planning firm Paradigm Norton has become the latest to obtain the acclaimed B Corporation status as the city continues to become a hotspot for value-driven businesses.
B Corp certification recognises a business's commitment to building for the longer term. In Paradigm Norton's case it also reflects its aspiration to be an exemplar in a profession not necessarily noted for its ethical stance.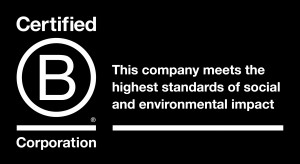 The firm, which also has offices in London and Torquay, is the 228th UK business to gain the status and joins the likes of Body Shop and Innocent Drinks.
All B Corp firms make a commitment to work towards reduced inequality, lower levels of poverty, a healthier environment, stronger communities, and the creation of more high-quality jobs with dignity and purpose.
Bristol is recognised as the UK's leading city for B Corp outside London with notable businesses such as Pukka Herbs, ethical bank Triodos, Neighbourly and Greenhouse PR obtaining certification.
Earlier this month ADLIB, the Bristol recruiter in the technology, data, marketing and creative sector, gained B Corp status.
Since Paradigm Norton was launched by Barry Horner in 2001, it has strived 'to impact the lives of their clients, for the better, forever'.
It has been working towards gaining B Corp status for three years having introduced major changes in its rigorous selection criteria based on strong governance, its employees, the wider community, the environment and its customers.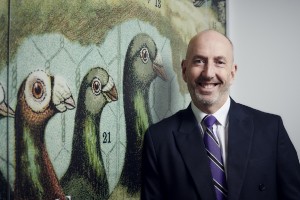 It has adapted all its corporate documents to ensure that the governance of the business is focussed on 'people, profit and the planet'.
The firm employs 69 people across its three offices serving more than 1,400 families. It has more than £1bn of assets under its management and has won 25-plus professional awards.
CEO Barry Horner, pictured, said the firm had positioned itself as pioneer for good, not just in the financial planning profession but in the wider financial services industry.
"Our certification as a B Corp business is testament to the fact that we truly live out the values on which I built the company; centred around people, and a commitment to extraordinary client care.
"B Corp isn't just a tick box exercise, it's a culture and a way of life for us. The Paradigm Norton team genuinely cares about taking personal responsibility for the impact that we have on the world.
"The work doesn't stop here for us. B Corp monitors the 'triple bottom line' standards required by a social purpose business, relating to 'people, profit and planet', and so we will be held fully accountable in 'walking the talk' of our values."
As well as attaining B Corp status, Paradigm Norton this year transferred 80% of the ownership of the business to the wider team through an 'employee ownership trust', providing stability and security for its clients.