Law firm Clarke Willmott's Bristol office is sponsoring a major photographic exhibition in the city that aims to prove age is no barrier to active living.
Staged by Active Ageing Bristol on College Green, NO LIMITS#2 is part of Bristol Walk Fest, a campaign to persuade older people to make bolder keep fit choices.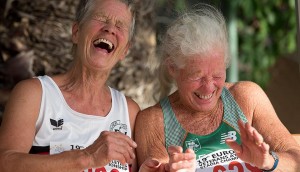 Some 35 images by Bristol-based photographer Alex Rotas will be displayed in giant weatherproof frames to showcase international champion athletes aged from 55 to 100-plus as well as local participants engaged in sports activities across the city.
Active Ageing Bristol has partnered with Age UK Bristol on the exhibition, which challenges negative stereotypes around growing older presenting visual evidence of joyful and active alternatives.
As well as Clarke Willmott, NO LIMITS#2 is also being sponsored by Bristol BID, Bristol Health Partners and Bristol & Weston Hospitals Charity.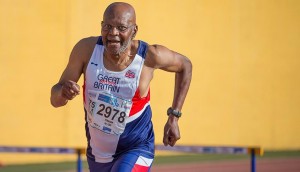 Clarke Willmott, which has a number of specialist sports lawyers, offered support to the cause when it was first organised pre-pandemic.
Partner and sports law specialist at the firm, Tim Copplestone, pictured below, said: "We were attracted to the inspirational people captured by Alex Rotas in the exhibition.
"Given our high profile in sports law along with our commitment to driving inclusion and participation in all aspects of our business, we really wanted to show our support for this great initiative."
Photographer Alex Rotas added: "My pictures of elite older athletes are proof that at 60, 70, 80, 90 and above the human body is capable of a lot more than most of us think.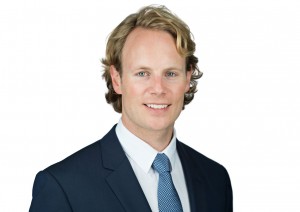 "Of course, we can't all be record-beaters and medal winners, so I wanted to show images of everyday Bristol seniors demonstrating the physical, mental and social benefits we gain from any level of physical activity right through the lifespan."
NO LIMITS#2 runs until 25 May.
Clarke Willmott, which also has offices in Birmingham, Cardiff, London, Manchester, Southampton and Taunton, recently continued its 30-year plus partnership with Somerset County Cricket Club by renewing its role as the club's preferred legal partner.
The firm will also continue as a member of the Somerset's successful LBW (Leading Businesses in the West) Business Club and will also be a matchday sponsor during the LV= Insurance County Championship season.
NO LIMITS photos © Alex Rotas