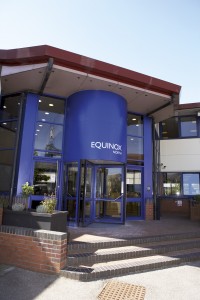 Pegasus Planning Group, one of the leading national consultancies in the development sector, has relocated to prime space at the Equinox North complex in Almondsbury, North Bristol.
Pegasus handles planning applications and permissions for a wide range of residential, commercial, business, leisure and retail projects across the UK and has run a successful office in Clifton since the company started in 2003.
Marketing manager Sue Corrigan said: "The Bristol team has continued to expand over the past eight years resulting in the need to relocate to larger premises to house our current team and allowing for further expansion in the future.
"Equinox North is near the M4/M5 interchange and the new office is ideally situated for visiting clients with plenty of on-site parking, as well as being only 10 minutes from Parkway station."
Pegasus has signed a 10-year deal for 4,150 sq ft of space in the South Wing of the complex.
Equinox North has one of the largest open-plan floor plates in North Bristol and an above average parking ratio of one space per 180 sq ft.
Other occupiers include Wates Construction and Kerry Group and nearby are the RAC and Orange Communications.
Commercial property specialists Colliers International sealed the Pegasus deal jointly with Williams Gunter Hardwick on behalf of Eskmuir Properties.
Colliers' Richard Wright said: "There is continued demand for good quality space and with the number of viewings increasing in North Bristol, we expect to see some positive take-up in the fourth quarter."