Bristol-based brand consultancy Firehaus has landed two major accounts during the first quarter of 2022 as it settles into its new home at Bristol's Engine Shed innovation hub.
The four-person agency was already achieving double-digit growth for gross profits and revenues based on its mission to bring 'light + heat' to ignite brands.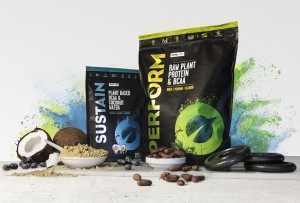 Now it is looking for further expansion after securing brand positioning work with Vivo Life, the fast-growing 100% plant-based health and fitness supplements firm, and with the University of Bristol to support its commercial quantum offering.
Expansion at Vivo Life, which is based in Winscombe, Somerset, has been fuelled by growing awareness and desire for plant-based, cruelty-free nutrition.
The firm has loyal followings in the UK, US and Germany in particular and a strong sense of purpose as a business for good.
It is now looking to remain top-of-mind in an increasingly competitive environment while also growing awareness in its core markets and accessing new international markets.
Firehaus has been appointed to take the Vivo Life team through its 'brand ignition' framework, beginning with defining a new brand position.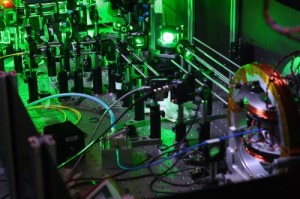 The agency will also carry out its proprietary 'Spark' survey with employees to understand how the brand currently shapes their internal purpose, culture and environment to set the business up for growth.
Vivo Life co-founder and managing director Salvatore Notaro said: "With big change in the competitor landscape since our launch seven years ago, along with rising marketing costs, we recognised that we need a new approach to be able to achieve sustainable growth.
"So I'm delighted to be working with Firehaus to get us to that next stage."
Firehaus's work with the University of Bristol will focus on it bringing quantum technology out of the lab and into the world to help tackle the challenges of the future.
Firehaus founder and strategy partner Nick Barthram said: "We've been working behind the scenes with the Bristol quantum community for a year now and it still remains exhilarating to be part of something which could so fundamentally change the world we live in."
The work follows on from Firehaus's role in developing Bristol Grid, the innovative new platform for university-based start-ups and spin-outs.
Firehaus is also handling two branding projects for UKRI (UK Research and Innovation), including its Made Smarter Innovation research centres, accelerating the adoption of industrial digital technologies in the UK manufacturing sector.
Previously the four-person agency, which launched three years ago, branded UKRI's Interact and Discribe initiatives, funded by Made Smarter and Digital Security by Design respectively.