Bristol-headquartered energy group Ovo is to axe a quarter of its 6,200-strong workforce to protect the business from soaring costs and ongoing volatility in the market.

The Bristol office of the firm, Britain's third-biggest energy retailer, looks to have escaped the worst of the 1,700 job cuts.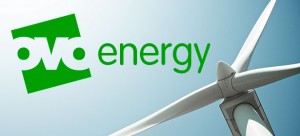 It will remain open along with sites in London and Glasgow. The firm's seven other bases will close while there will also be an increase in home-working.

Ovo has told staff there will also be a potential pay increase for remaining employees.

The latest job losses follow 2,600 redundancies at Ovo last May. It blamed those on the combination of the impact of Covid-19 on the business and its integration of SSE Energy Services, the utility's gas and electricity retail arm which it acquired four months earlier for £500m.

It also furloughed 3,400 staff at the height of the pandemic.

The SSE deal propelled Ovo, which had 1.5m customers, to the top of the UK energy market – bringing it another 3.5m customers and 8,000 staff.

But it has since been buffeted by the spike in wholesale gas price rises that has led to 26 rival companies going bust over the past five months.

Two years ago Japanese industrial giant Mitsubishi bought a 20% stake in Ovo in a move that paved the way for it to expand into new markets across Europe and Asia Pacific and valued it at £1bn.

Ovo, which received a reported £200m for the stake, used the funding to accelerate the development of its intelligent energy technologies unit.

The firm also launched the world's first domestic vehicle-to-grid service for electric vehicles in 2018 as part of its expansion into 'smart' home services. It has also been investing heavily in other new technologies including energy storage.