Bristol green energy group OVO has been told to pay £8.9m by the industry regulator for overcharging thousands of customers.
Ofgem investigated the firm, the UK's largest independent energy supplier with 1.5m customers and about 2,000 staff – around half of them in Bristol – after a series of failures emerged dating back to July 2015.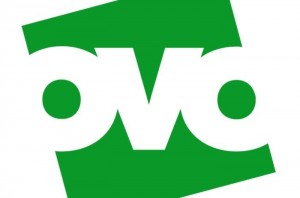 The regulator said OVO underestimated fuel usage during the winter of 2017 – resulting in at least one customer being billed more than £4,500 too much.
OVO decided not to refund customers who were overcharged by less than £10, Ofgem said. OVO also gave inaccurate pricing information to around 160,000 customers.
But despite being aware of the issues, OVO did not tell Ofgem.
Ofgem said: "OVO explained that it did not believe it was an efficient use of resources to process 120,000 small value refunds."
OVO later refunded some customers and wrote off some underpayments of less than £100.
In its ruling Ofgem said: "OVO's failure to issue accurate documents may have resulted in some customers making decisions to switch or remain with OVO based on inaccurate information.
"These customers may have suffered detriment in missed savings opportunities."
OVO agreed a settlement package with Ofgem and will pay the amount of the fine to vulnerable customers rather than the Treasury. Ovo has since put in place measures to make sure this does not happen again, including investments in technology and implementing appropriate compliance procedures.
Ofgem head of enforcement Anthony Pygram added: "OVO Energy billed a number of its customers incorrectly and issued them with inaccurate information.
"The supplier did not prioritise putting these issues right whilst its business was expanding."
In a statement OVO said: "Since the day we were founded, serving our customers has been our number one priority. We strive to give them the best experience by working hard to provide the latest digital innovations and excellent service. We have pioneered a new business model for the industry and have constantly innovated to simplify energy for our customers.
"OVO Energy holds itself to high standards, but we have not always got it right. We accept Ofgem's findings of issues regarding estimation processes, information formatting and pricing errors.
"We are proud of our record. In particular, during the time these infringements occurred, we were voted Uswitch Supplier of the Year four out of five times and achieved a customer satisfaction score of 96% – the highest in the survey's 11-year history at the time.
"We will continue to be guided by the current and future needs of our customers and will keep innovating towards a zero carbon world."
OVO's landmark £500m acquisition of rival SSE was announced last year and completed earlier this month. The deal propelled OVO, formed just 10 years ago as a small independent player, into a market-leading position and gave it another 3.5m customers and 8,000 staff. 
Last February Japanese industrial giant Mitsubishi bought a 20% stake in OVO in a move that paved the way for it to expand into new markets across Europe and Asia Pacific and valued it at £1bn.
OVO, which received a reported £200m for the stake, has been using the funding to accelerate the development of its intelligent energy technologies unit.
The firm also launched the world's first domestic vehicle-to-grid service for electric vehicles in 2018 as part of its expansion into 'smart' home services. It has also been investing heavily in other new technologies including energy storage.