Bristol City Centre Business Improvement District (BID) has vowed to continue to improve the area through innovative projects after securing a second five-year term in a ballot of its levy payers.
The results, released this afternoon, show 79% of the votes cast were for the BID to continue for another five-year term.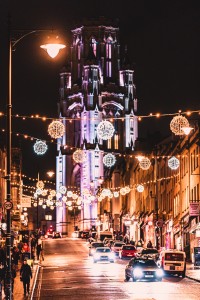 The BID said it would continue to stage campaigns, initiatives, partnerships and events in its new term that would help attract business, inward investment and people to the city and make it a more welcoming and safer place for everyone who lives, works, studies and visits.
Businesses that pay a levy to the BID have been voting this month on the BID's 2022-2027 business plan.
Since its launch in 2017, the BID has introduced innovative and strategic projects investing the BID levy to support businesses, with a total of £5m from the BID levy, alongside additional grants and funding to the value of £500,000, being invested back into the city centre.
In its new five-year term, the BID promises to build on successes of the past five years as well as identifying new ways to deliver a better Bristol for all, under four strategic themes – enhancing, protecting, promoting and supporting. 
It said this would be achieved by:
Enhancing – by delivering projects that attract investment and talent, create a greener, cleaner and more attractive city centre, bringing visitors, employees and residents back into the heart of the city.

Protecting – by investing to reduce, challenge and raise awareness of crime and anti-social behaviour to protect city centre businesses, visitors and residents both day and night.

Promoting – with a collaborative approach to delivering innovative campaigns, events, activations, and communications to support and promote Bristol city centre and its businesses. Celebrating everything that makes Bristol a special place to work, study and live. 
Supporting - by acting as a single point of contact to represent levy payers, leverage investment, influence strategy and support the business community. 
Bristol City Centre BID head Vicky Lee, pictured, said: "We are absolutely thrilled with the result of the ballot and confirmation of a second five-year term of Bristol City Centre BID.
"A huge thank you to all our levy payers for your support and for voting for the continuation of the BID.
"We have a fantastic opportunity to build on our successes and continue to support city centre businesses, we will do even more to connect and represent the business community across the next five years.
"The BID team is committed to creating a better Bristol for all, a future-focused city that attracts business, investment, and people to create a resilient and welcoming city for all. 
"A city where businesses can thrive, people want to live, work and visit, a city that is safe for all to enjoy whatever time of day or night, and a place that is welcoming and appealing to everyone. We look forward to continuing our work for another five-year term."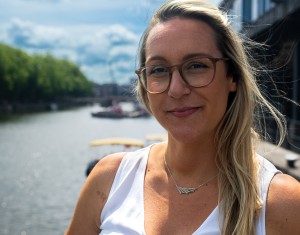 Visit West CEO John Savage added: "Over the last five years, Bristol City Centre BID has become one of the city's key organisations in the delivery of services and initiatives, supporting the businesses that it represents whilst making the city a more welcoming and safer place for everyone. Without the BID, Bristol would be a very different place.
"The new five-year term is a great opportunity for the city, allowing the dedicated BID team to continue many of the services and projects now well established alongside new ones planned across the next five years.
"This wouldn't be possible without the continued interest, confidence, and support of our levy payers, all committed to building a better Bristol for the future."
James Woolam, chair of the Bristol City Centre Board, added: "The vote for a second term of Bristol City Centre BID is hugely positive for the future of the city and will benefit businesses as they continue to navigate the road to recovery.
"The BID team constantly looks for new ways to support their levy payers and I have been particularly impressed by projects over the last five years that have seen 'look and feel' improvements in the city centre, making it a more welcoming and encouraging visitors, as well as the continued outreach work with homelessness charities through TAP for Bristol."