Andrew Webber, a partner in Bristol-headquartered national law firm TLT, has become its new UK head of corporate.
Andrew, pictured, replaces partner John Wood, who led the corporate team for 16 years before being elected to serve as the firm's new managing partner from April 2020.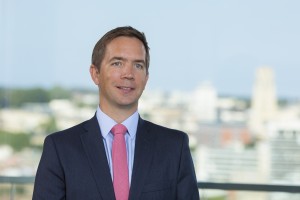 Andrew has been at TLT since its inception in 2000 through the merger of established Bristol firms Trumps and Lawrence Tucketts and was promoted to partner in 2008.
As well as advising on corporate matters, he is a member of the firm's operations board and lead partner for its equality, diversity, inclusivity and wellbeing programme, working with a firm-wide team to deliver initiatives such as the launch of the firm's women's network and BAME committee and most recently committing to improving mental health and wellbeing in the legal industry through the Mindful Business Charter.
He is described by clients as 'outstanding' in independent legal guide Chambers UK. Andrew's recent clients include WHSmith, TUI, Inchcape and Herman Miller.
TLT's growing corporate team advises clients including entrepreneurs, multinationals, PLCs, private equity and overseas investors on complex corporate transactions, cross border deals, governance and growth strategies.
It is ranked as the top legal deals adviser in the South West by Experian MarketIQ based on the number of deals completed and is a finalist for The Tech Dealmaker of the Year, 2019 Go Tech Awards.
Recent deals include the sales of Lorient Group to ASSA ABLOY, Francis Flower to Swedish state-owned LKAB Minerals and Stirling Dynamics to Assystem Technologies for Endless LLP and management and the disposal of The Plastic Surgeon for Mobeus and management.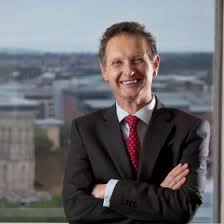 It has also advised on a substantial private equity investment in Molson Construction Equipment, several high-profile deals in the clean energy and renewables sector for clients such as Spring, Blackfinch and Thrive Renewables while it also acted for Examworks UK on a multi-million pound acquisition of the Kindertons Group.
Andrew Webber said: "We have built a strong UK team acting for a wide range of clients from large corporates and fast growth businesses to private equity and overseas investors.
"Working with a UK-wide team of respected and experienced lawyers, I am ambitious for the future; both in how we can continue to grow as a business, but importantly in what we can deliver for our clients.
"John has positioned the team at the heart of the firm's future growth plans and I'm excited to work with him on the next stage of our development."
The corporate team's growth has mirrored that of the wider firm, with expansion across the UK and a doubling in revenue to £87.6m over the past four years.
TLT managing partner David Pester, pictured, added: "The growth of our corporate team is an integral part of our ambitious strategy as a firm. With a reputation for bringing legal expertise and commercial pragmatism to the table to deliver what our clients need, we are well placed to grow further and deliver a leading service for our clients."
As well as its head office in Bristol, TLT has bases in London, Manchester, Glasgow, Edinburgh and Belfast, along with a specialist ship finance team in Greece.