A Bristol firm that helps small e-commerce firms distribute their products has received a major investment from an international logistics group.
The undisclosed funding from Maersk Growth, the corporate venture arm of the global shipping container giant, will allow Emersons Green-based Huboo to continue its rapid growth.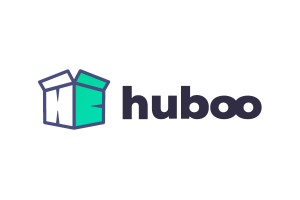 uboo's innovative software platform provides professional, flexible and affordable outsourced fulfilment services that enable e-commerce businesses of any scale to deliver products to customers.
Its service promises to store stock, and then pick, pack and deliver it automatically as customer orders are placed.
The firm was co-founded nearly three years ago by tech serial entrepreneur Martin Bysh and logistics innovator Paul Dodd after the pair had run a number e-commerce experiments.
Paul spent 20 years with consumer goods giant Procter & Gamble while Martin was president and CTO at market research technology pioneer Maru/Usurv.
Huboo achieved more than 100% quarterly growth at the end of last year and has more than tripled its customer base to serve around 300 retailers. It has also grown its team to more than 50 staff.
With Maersk Growth's support, Huboo said it will continue to develop its scalable software-enabled operating model and expand the suite of fast and affordable fulfilment services available to customers.
The funding is described by Maersk Growth as a bridge round designed to take Huboo to a future Series A round.
The firm received £1m in seed backing last September led by London venture capital firm Episode 1, alongside a number of unnamed private individual investors. Huboo is also backed by True Capital and Ada Ventures.
Huboo CEO Martin Bysh said: "Technology has armed retail businesses with an array of enterprise-grade opportunities right up to the point of picking, packing and shipping products to their buyers, quickly, reliably and cost-effectively.
"In the UK alone, e-commerce fulfilment is a £4bn market that our technology and service offering is custom engineered to fit, with future opportunities on a global scale.
"Our relationship with Maersk Growth brings strategic insight, capital and a fresh perspective to the table. We are strongly-positioned to scale our technology and unlock new opportunities further afield."
Maersk Growth makes minority growth equity investments to support ambitious, innovative and fast-growth early-stage businesses.
Maersk Growth investor Oliver Finch said: "Fulfilment is a surprisingly complex and time-consuming aspect of e-commerce, particularly for smaller and mid-size companies that are the meaningful engines of global economic growth.
"Huboo offers a breakthrough to this underserved market, using advanced automation software to provide an effective and scalable solution.
"There's clear alignment with Maersk Growth's focus on driving innovation in the transport and logistics value chain and we are incredibly excited to be part of Huboo's onward success."