A charity to encourage more young people to explore careers in science has been launched by Bristol deep-tech ecosystem organisation Science Creates.
Called Science Creates Outreach, it will include a purpose-built 'Learning Lab' in the organisation's Old Market hub that will put school students at the heart of a working science incubator, offering local primary and secondary pupils the chance to experience what it's like working in a real science lab.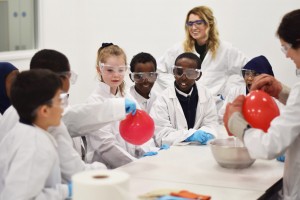 The students will be able to participate in live experiments – from watching chemical reactions and being mesmerised by liquid nitrogen to trying out light photography and making keyrings from 3D printers.
They will also get the chance to meet and quiz real scientists working in the lab – for example those researching cancer treatments, others creating new vaccinations and a team helping plants harvest light more effectively.
The aim is to prove that anyone can pursue a career in science with the right ambition.
Science Creates grew out of Bristol's original science incubator Unit DX in St Philips, which was opened in 2017 by city-based chemist, entrepreneur and investor Dr Harry Destecroix in collaboration with the University of Bristol.
Since then, Science Creates has run school and community group workshops that have welcomed more than 1,500 visitors.
Having seen the workshops' popularity with students and teachers grow, Science Creates has now decided to formally launch the outreach work as a charity so it can offer the unique learning experience to even more children in the region.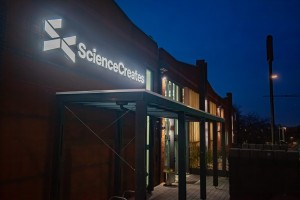 It has ambitious plans to invite more than 3,000 students through its doors over the next year as well as launching a work experience programme for high school students.
The charity is currently fundraising to ensure it can meet the high demand and recently hosted its first event when members of the local community met the team and Bristol West MP Thangam Debbonaire performed the opening ribbon-cutting ceremony.
Science Creates Outreach CEO Charlie Proctor said: "It's a fact – the world needs more scientists. The past few years alone have taught just how vital science is as we tackle the climate change crisis and a global pandemic.
"We need to empower young people to be confident, skilled problem solvers and scientific communicators in order for these, and other major issues, to be addressed.
"The Science Creates Outreach mission is to continue inspiring the next generation of scientists and entrepreneurs, by immersing them in the heart of our deep tech incubators. 
"What's so unique about our programme is that it doesn't provide a 'childish' version of a science lab – this is a real, working incubator where ground-breaking science is happening every single day. It's really exciting that children get to experience this in such a hands-on capacity."
Since opening a year ago, Science Creates Old Market incubator has become home to a new generation of scientists-turned-entrepreneurs leveraging advanced technologies and tackling major problems such as cancer, vaccine development and climate change.
The centre provides them with the essential ingredients for success – laboratory space, mentoring, support, the opportunity to collaborate with other businesses and, perhaps most vital, access to finance through its own fund, Science Creates Ventures.
Pictured at the launch of Science Creates Outreach: Bristol West MP Thangam Debbonaire, left, with Science Creates Outreach CEO Charlie Proctor and Science Creates founder Dr Harry Destecroix