A "bold and positive" vision with a target of helping at least one person from each inner-city Bristol household secure a job paying the median salary of £30,353 by 2030 has been launched by youth empowerment group Babbasa and the council's City Office.
Businesses across the city are being urged to support the Our City 2030 vision in its aim of catalysing and inspiring change to create a fairer future for Bristol's young people.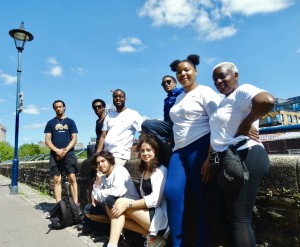 Bristol is currently ranked the seventh worst out of 348 districts in England and Wales for inequalities experienced by ethnic minorities.
More than 60% of ethnic minorities in Bristol live in the inner-city areas of economic disadvantage.
Problems in these areas have been exacerbated by the adverse impact of the pandemic on class inequality and racial tensions.
In turn, these are creating challenges that are likely to impact the life chances of young people from low income and ethnic minority inner city communities for more than a generation.
Our City 2030 was launched at event was held by the City Office which brought together wide-ranging city stakeholders to discuss initial ideas and share insight on how to get more young people into employment and training, as well as making opportunities fairer and more inclusive both now and in the future.
The event was opened by the Mayor of Bristol Marvin Rees, who outlined his commitment to Our City 2030 through the overarching One City Plan.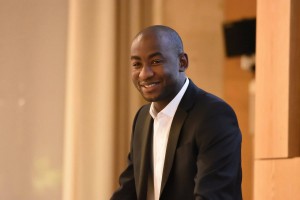 Babbasa, which supports young people from underrepresented communities into employment through mentoring and work placements, then introduced the detail of the vision, including the positive target of supporting at least one person from each inner-city household to secure a median salary – £30,353 – by 2030.
Babbasa founder and CEO Poku Osei, pictured, told the event: "This vision aims to create real change across the city, taking individuals and families away from the poverty line.
"Our City 2030 provides Bristol with a unique convening platform for businesses, community partners, education providers, funders, policymakers and young people to directly work together; to increase representation within the workplace and reduce prejudice and inequality in the city we all love."
Through the One City Plan, Bristol has already committed to delivering the Sustainable Development Goals.
Our City 2030 will help to reinforce that commitment and create added momentum to the ambitions we have for Bristol, working towards building a fairer, healthier and more sustainable city for all.
Mayor Rees said: "This great collaborative work has Babbasa at the forefront. By using the One City Approach we know we can make a positive difference to all of Bristol's communities.
"We have the One City Plan in place, and by working with city partners together we can deliver it.
"These ambitious goals include addressing inequalities and helping all young people in Bristol to reach their full potential by 2030." 
Top photo by Qezia Gill. Poku Osei photo by Bhagesh Sachania