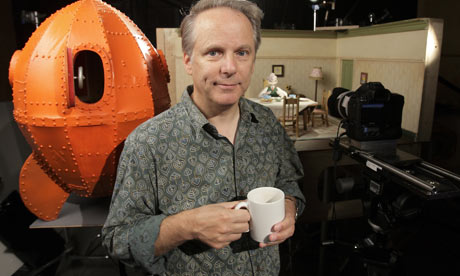 Wallace & Gromit animator Nick Park will be producing live sketches before an invited audience on Monday at Bristol's Bordeaux Quay restaurant to mark his decision to become patron of Deki, the Bristol-based development charity.
Deki, founded in 2008 by UWE graduate Vashti Richards, enables people to help entrepreneurs in developing countries through microloans.
Since its launch th charity has set up loans totalling £80,000 supporting 2,000 people in countries such as Nepal, Ghana, Togo and Malawi. For as little as £10 lenders can choose and connect with borrowers via the charity's website, www.deki.org.uk. The loans are made using Deki's network of field partners. Lenders than receive regular updates on their borrower's progress.
Nick, a four-time Academy award-winner for his Bristol-made Aardman-produced films said: "It's such a simple idea – to connect individual people in this country to individuals in some of the world's poorest countries so they can offer first-hand, direct support."
Once the loan is repaid, Deki gives the lender the option of lending it to another borrower of their choice – thus making an even bigger difference to poor communities.
Deki is a registered charity and takes no commission on microloans. In Malawi the loans are also interest-free. Loans are used by entrepreneurs and small traders who need relatively small sums for things like buying stock or machinery.
Nick's cheese-and-wine reception at the Harbourside restaurant is by invitation only.