Global law firm Osborne Clarke has appointed Omar Al-Nuaimi, the Bristol-based head of its infrastructure finance group, as its new international CEO.
Omar Al-Nuaimi, pictured right, will take up the role next July, replacing Simon Beswick, who became the firm's first international CEO eight years ago.
The creation of the role coincided with a period of major international expansion by the firm, which has its roots in Bristol and today employs around 500 people in its office at Temple Quay.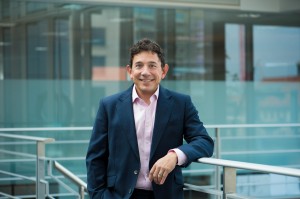 At that time, Osborne Clarke had offices in the UK, Germany, Italy and Spain. Under Simon Beswick's stewardship it opened offices in Belgium, China, France, Netherlands, Singapore and Sweden as well as adding to its existing presence in the US – where it already had opened a Silicon Valley base – with offices in San Francisco and New York. It also formed a relationship with BTG Legal in India.
Omar Al-Nuaimi trained at Osborne Clarke – joining after studying law at the University of Bristol – and qualified in 1997. Four years later he become one of the youngest people to make partner in the firm's history. In total he has been with the firm for 25 years.
He is a banking and finance specialist and has been an active player in the UK renewable energy sector since its inception. He previously led Osborne Clarke's UK projects, real estate and finance practice for eight years, serving as a member of the UK executive board.
He has also sat on the UK partnership council and the international council.
Omar said: "I am excited to be working alongside Simon and our international management team in the next phase of Osborne Clarke's development.
"Every market is different and each office is at a different stage of maturity, but we bring a unique and consistent culture to our clients and our people.
"We have some truly exciting plans for our next phase, focused on universal themes that our clients enjoy discussing with us, and I am determined to build on everything that Simon has achieved for us and our clients."
Simon Beswick's international role at Osborne Clarke started in 2000 when he took over the leadership of the Silicon Valley office shortly after its creation.
Seen as a brave move at the time for a UK law firm, the office has become an important driver of new business, advising US tech companies on Europe and Asia.
He became UK managing partner in 2003 was appointed the firm's first international CEO in 2012.
He combined both roles until 2014, when his term as UK managing partner ended.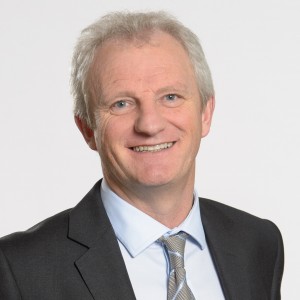 Simon Beswick, pictured, said: "I have been fortunate to lead a great business for many years and to help OC establish its modern, future focused presence in a number of international markets, servicing sector clients across a range of advisory, litigation and transactional matters.
"I am delighted for Omar, who has worked alongside me for 25 years. Over the next months I will be helping to embed our client strategy around the key transformation themes of decarbonisation, digitalisation and urban dynamics.
"These are global issues and opportunities which clients are looking for guidance on. Covid-19 has thrown into relief how globally interconnected we all are and how vitally important, for example, digitalisation is if organisations are to maximise efficiency and resilience."
The appointment was announced to partners by Núria Martín, the managing partner of Osborne Clarke's Spanish offices, who also chairs its international council.
Núria said: "I would like to thank Simon who has put so much energy into helping us build an international business to be proud of. We have come a very long way in only eight years.
"Congratulations to Omar. We believe he is absolutely the right person to build on Simon's legacy and take our business to even greater heights."
Osborne Clarke plans to relocate its Bristol office from Temple Quay to Halo, a new showpiece building at Finzels Reach, in 2022.