International law firm Osborne Clarke has made three promotions in its Bristol office made up of the appointments of two new partners and one legal director.
The promotions are among six appointments at the firm which, when taken as a whole, strengthen its corporate team – with a focus on private equity and demergers/reorganisations – as well as its energy and utilities sector team and its specialist expertise in project finance, property disputes and construction disputes.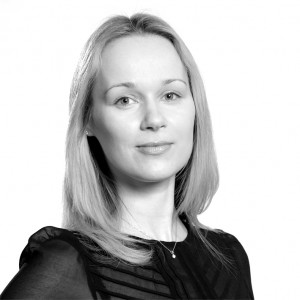 The new Bristol-based partners are Caroline Saul and Emily Van Schalkwyk while the new director is Tom Harvey.
Caroline, pictured right, is a project finance expert, focusing on the energy and utilities and real estate and infrastructure sectors, and in particular on renewable and sustainable energy projects within those sectors.
Having spent her career advising on project financings both in the UK and internationally, she has played a key role in developing Osborne Clarke's project finance offering since joining the firm.
Her recent experience includes advising the sponsors on the financing of a large onshore wind farm, the borrower on its acquisition facility (for the purpose of acquiring solar projects), the lenders on a private wire biomass plant and various sponsors on their acquisition and development of university student accommodation (including by way of a bond financing).
Her experience has been truly international, dealing with companies, assets and lenders in North America, Europe, the Middle East, Asia and Africa, as well as the UK. She also has in-house experience, having previously undertaken secondments to two different banks.
Caroline joined Osborne Clarke in 2013 after nearly nine years of working at 'magic circle' firm Clifford Chance in London, including six months in its Singapore office.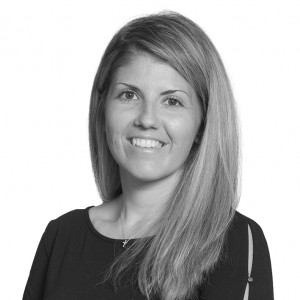 Emily, pictured left, is a property disputes lawyer with a particular focus on infrastructure and land rights disputes for both utilities and telecoms clients, together with residential developer clients. Her promotion will allow Osborne Clarke to enhance its offering in these areas.
Emily regularly advises developers, institutional investors and pension funds on a diverse range of property issues, including boundary disputes, rights of way and easement issues, trespass claims, nuisance and negligence claims, breaches of restrictive covenants, misrepresentation and breach of contract claims, option and overage disputes, party wall issues, insolvency related disputes and issues relating to the exercise of compulsory purchase powers.
She is a member of the Compulsory Purchase Association, Women in Infrastructure and the Property Litigation Association, and is on both the Compulsory Purchase Association (South West) committee and the Junior Property Litigation Association (South West) committee.
Tom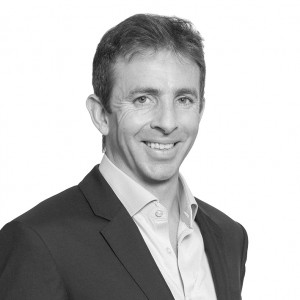 pictured right, is part of Osborne Clarke's corporate team and advises clients on reorganisations and demergers. He has played a key role in developing the firm's business advisory Group, focusing on technical advisory and corporate governance work.
He works with a wide range of clients on non-transactional matters, and co-leads Osborne Clarke's reorganisations and demergers Team. He has specialist expertise in complex reorganisations, demergers and capital restructurings as well as general company advisory work. He also advises a range of listed and unlisted clients on corporate governance practice and reporting.
Osborne Clarke UK managing partner Ray Berg said: "Congratulations to our new partners and legal director. Myself and the senior leadership team are extremely proud to be able to recognise and reward their outstanding performances.
"Their promotions are the culmination of many years of hard work and commitment, and I have no doubt each individual will continue to make a positive impact at Osborne Clarke and help support us through the challenging times we face.
"Even in the face of uncertainty, it's important that we continue to celebrate and invest in our people. Having the right talent and bench strength at senior level ensures we can continue to provide the best service to our clients."
Including international appointments, the move brings the number of promotions Osborne Clarke has made this year to 11. The firm employs around 600 staff in its Bristol office out of 1,000 across all its 24 UK and international bases.