New leadership appointments have been made in the UK Business Transactions Practice Group (BTG) based in international law firm Osborne Clarke's Bristol office.
With 60 partners and more than 140 fee-earners, the group also works from the firm's London and Reading offices and accounts for around a third of its UK business.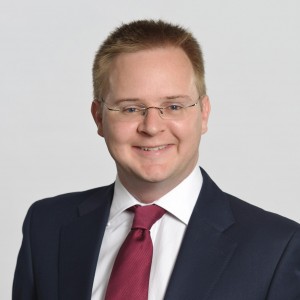 The team produces an annual corporate mergers and acquisitions outlook that analyses transaction terms trends and predicts deal characteristics and activity for the coming year.
Former international financial services sector leader Mark Wesker, pictured, takes over as head of BTG and will oversee the UK corporate, financial institutions and commercial teams, and will also sit on the firm's executive board.
Mark, who has been at Osborne Clarke for 15 years and was made a partner in 2014, is a highly experienced corporate lawyer, regularly advising on a broad range of matters including business strategy, M&A, takeovers, initial public offerings (IPOs), fundraising, joint ventures, restructuring and corporate governance.
Also part of the new team is Helen Parsonage, pictured, who is now heading the firm's financial institutions group in the UK.
She specialises in fund formation in the alternative asset space, with experience of multiple asset classes but with a particular focus on private equity and venture capital funds.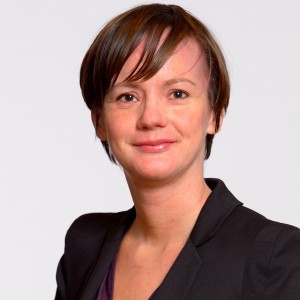 She also acts for a variety of investors with regard to fund investments and segregated mandates.
Will Robertson, pictured, is taking over as UK head of commercial. specialising in technology and privacy. He has acted for a number of household names on a variety of commercial, IT and privacy matters. Much of his work is in the retail sector, advising clients on their cross channels offerings and negotiating contracts in support of that.
Meanwhile, Reading-based Greg Leyshon, who concludes his role as head of BTG, will take now on the newly created position as co-chair of the International Corporate Group.
He will work alongside group co-head Björn Hürten to focus on building and strengthening Osborne Clarke's international corporate practice to support its 2025 strategy and beyond.
Having been with the firm for almost 30 years, Greg has built a wealth of private equity, corporate practice and market knowledge that makes him an asset to his clients – many of whose relationships with him span more than a decade.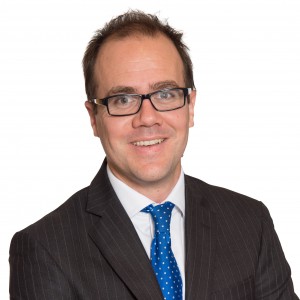 He said: "It has been a joy to serve as head of BTG for the past nine years, and I wish Mark all the best as he moves into this dynamic, challenging and rewarding role.
"I look forward to working closely with Björn and our international teams to support the seamless delivery of corporate legal advice across all of our offices."
Other leadership appointments include Alistair Francis, who takes up the role as UK head of corporate to advise on transactions across many different sectors, and Tim Hewens, who is stepping into the position of UK head of private equity.
Alistair has particular expertise in relation to UK and cross-border M&A and private equity transactions, while Tim has specialised in private equity transactions for more than 22 years, advising private equity funds, portfolio companies, management teams and sellers, selling to private equity.
Osborne Clarke employs around 800 people in Bristol.