International legal practice Osborne Clarke has said it will design its new showpiece Bristol office around the health and wellbeing of its people as it prepares to become the first major employer in the city to relocate in the post-Covid era.
The firm, which employs 650 people in its at Temple Quay, signed a pre-let on 74,000 sq ft of prime space in Halo – a planned landmark office building at Finzels Reach – just weeks before the pandemic struck.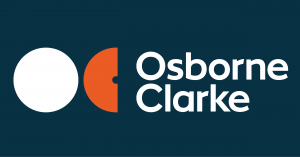 Despite a number of office occupiers reassessing their space requirements in the light of the move to working from home triggered by Covid-19, Osborne Clarke has spent the past year planning and working with its people on the design of the new office, pictured, which will open next year.
The firm said the pandemic had highlighted the importance of access to outdoor and green space for mental health. Halo will have an outdoor roof terrace as well as lots of plants and natural materials and colour schemes will be used.
There will also be more open collaboration spaces as the firm said the past year had proved not every lawyer client interaction needed to be in a formal meeting room.
Its commitment to what will be one of the UKs most sustainable offices buildings – and use the move to enhance the working environment – was reflected in partner comments that accompanied its financial results announcement.
The firm increased its annual UK revenue by 8% to £166.4m for the 2020/21 financial year – an achievement its partners put down to the hard work and flexibility of its people.
The firm's technology, media and communications (TMC) practice grew 21%, retail and consumer increased by 16%, energy and utilities was up by 8%, and financial services up 7%.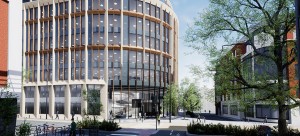 Osborne Clarke UK managing partner Ray Berg said: "Our people have supported our clients, their colleagues and our business through one of the most volatile periods we have ever experienced. It's been a massive team effort that has really paid off in our results.
"The whole partnership is truly grateful because we appreciate how mentally taxing the year has been.
"That's why it's been a priority to support our peoples' health and wellbeing while we also recognise and reward their contributions."
Head of Osborne Clarke's Bristol office Peter Clough, pictured, added: "We are slowly welcoming our people back to our office and we are very much looking forward to our future in Bristol. We have been putting preparations in place for our 2022 move to Halo.
"It has been incredibly exciting working through the designs and incorporating all the different elements of our vison into the office.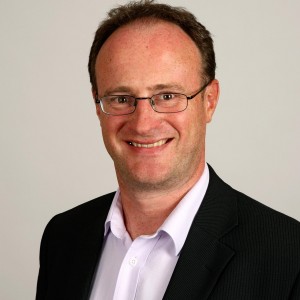 "The pandemic and move to remote working and the lessons we've learnt during this time are informing what our future office will look like.
"Post-Covid, our employees and clients still see our office as playing an important role in their working lives but they also expect changes. Health, wellbeing and sustainability are high on their list of priorities and Halo's design will focus on these elements."
He said Halo was being designed to achieve a BREEAM Outstanding rating – the top rating for sustainability from one of the world's leading sustainable building accreditation bodies.
"Once completed it is set to be one of the most sustainable offices in not only the South West but in the whole of the UK," he added.
Addressing the impacts of Covid-19 on people's physical, mental and financial well-being has been a key priority for the firm.
As signatories of the Mindful Business Charter, the firm also rolled out a manager toolkit, tailored training sessions and targeted events in the UK to support its commitments to remove unnecessary sources of stress and promote better mental health and well-being in the workplace.
Osborne Clarke said diversity and inclusion was a central pillar of its business strategy.
During the past year, the firm appointed its first head of inclusion and corporate responsibility, Bola Gibson, who is a member on the board of trustees for the Mindful Business Charter, appointed race and sustainability champions on its executive board, launched three new strands of its diversity and inclusion strategy, and signed the Law Society's Women in Law Pledge; the Race Fairness Commitment; the Race at Work Charter and Stonewall's Trans Rights are Human Rights campaign.