Lawyers in the Bristol office of international legal firm Osborne Clarke have advised on a major deal that promises to take sustainable renewable energy development to a new level.
The firm worked with London-based specialist asset manager Gresham House on its acquisition of a 50MW solar farm from renewable energy company Anesco as part of a £100m partnership.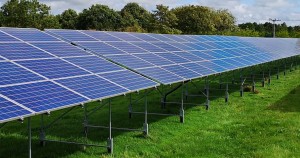 Osborne Clarke has a long-established position as one of the leading law firms advising on renewable energy projects and transactions.
Gresham House and Reading-based Anesco signed the three-year development and construction agreement in January to develop a 200MW ground mounted solar PV (photovoltaic) portfolio in the UK.
The first project to transact as part of the partnership is the 60-hectare Low Farm site near Skegness, which will have a capacity to generate enough clean energy to power around 13,500 homes it – helping to save 12,000 tonnes of carbon emissions a year.
Construction is expected to begin next year in accordance with grid connection timetables and the site will have a lifespan of 40 years after it will be returned to its natural state.
According to Gresham House and Anesco, Low Farm will benefit from significant ecological enhancements which could result in an estimated biodiversity net gain (BNG) of more than 130%.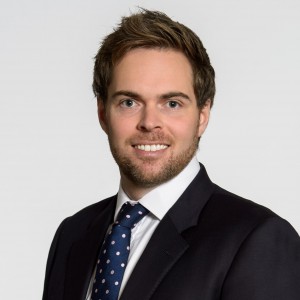 These plans include the creation of wildflower meadows and habitats that are specially designed to support some of the UK's most at-risk species.
BNG is an approach to development that aims to leave the natural environment in a measurably better state than it was beforehand.
The Osborne Clarke team was led by Bristol-based corporate and decarbonisation partner Chris Yeo, who specialises in low carbon and renewable energy deals, and included associate directors Anna Fouracre (planning), Charlotte Walker (real estate), Deborah Harvey (projects) and Duncan Parker (construction), senior associate James Archer and trainee Arthur Hopkinson (both corporate).
Chris Yeo, pictured, said: "It was a pleasure to support Gresham House in this transaction, which shows yet further commitment to the unsubsidised solar market in the UK and the transition towards Net Zero. We look forward to working with them on future investments."
Gresham House investment director Wayne Cranstone added: "We are pleased to be acquiring another large scale, sensitively developed solar park from Anesco to add to our portfolio.
"This is the first one under our new partnership with Anesco and it is particularly pleasing to see the environmental benefits the development brings which are important given our focus on environmental, social and governance matters."