International law firm Osborne Clarke's Bristol office has boosted its standing in the renewables sector by advising on another major deal involving a battery storage project.
A team led by corporate partner Chris Yeo advised investment company The Renewables Infrastructure Group (TRIG) on the acquisition of the entire equity in Project Spennymoor, a battery storage development project in County Durham which will have a total capacity of 100MW/200MWh when completed.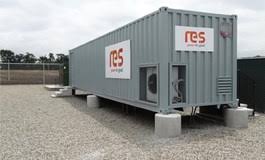 Guernsey-headquartered TRIG, which has a portfolio that includes onshore and offshore wind farms and solar parks in the UK and Europe, acquired Project Spennymoor from RES, the world's largest independent renewable energy company.
RES, which is TRIG's operations manager, has been at the forefront of wind energy development for more than 40 years and has developed or constructed onshore and offshore wind, solar, energy storage and transmission projects totalling more than 22GW in capacity.
Project Spennymoor, which is in a significant industrial cluster in the Humber region and close to a high-voltage substation connection, will alleviate grid constraints and provide balancing services.
The project is in its late-stage development phase and, once operational, is expected to represent 2% of TRIG's portfolio by value.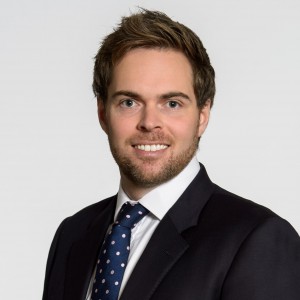 Osborne Clarke, which employs than 800 people at its Bristol office, said the deal further showcased its established and well-respected position as one of the leading law firms advising on renewable energy projects and transactions.
As well as Chris Yeo, pictured, its team included senior associate Tim Williams and trainee solicitor Courtney Cox, assisted by real estate partner Dave Kerr, senior associate, planning, Josh Taylor, partner, projects, Simon Hobday and associate, projects, Giles Herring.
Chris Yeo said: "Investment in sustainable infrastructure like battery storage facilities is essential in the drive to capture and purposefully deploy green energy across the UK.
"It was a pleasure to work on this deal with TRIG and we look forward to watching the project develop to completion."
Richard Crawford, head of energy income funds at InfraRed Capital Partners, TRIG's investment manager, added: "TRIG's investment in Project Spennymoor deepens our position in the flexible capacity sector, which is going to become increasingly important as renewables penetration increases.
"Investments in battery storage projects such as these not only complement the renewable generation assets in the portfolio, but also leverage the strong expertise of InfraRed and RES."