International legal practice Osborne Clarke, which has a major Bristol office, has committed to an environmental pledge that could signal the end of the huge bundles of paper files traditionally used in many court cases.
The firm's disputes and risk practice group has signed the Greener Litigation Pledge, committing to reduce the environmental impact of its actions, including striving to go 'paperlite' or completely digital.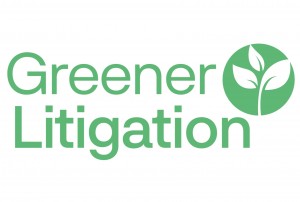 It also aims to avoid unnecessary travel, including by holding some hearings by phone or video-link.
The practice is one of 60 signatories to the pledge, which was established in June 2021.
It aims to change the way in which dispute resolution practitioners conduct litigation by reducing the carbon footprint of court disputes in line with the objective of restricting global warming to 1.5°C, as set out in the 2015 Paris Agreement.
Osborne Clarke, which employs more than 700 people in Bristol and is shortly to move its base in the city to what is being described as one of the UK's greenest office buildings, regularly advises clients on environmental and decarbonisation matters while, equally, prioritising its own responsible and ethical credentials as key to the firm's business strategy.
Osborne Clarke UK head of the disputes and risk practice group Catherine Wolfenden, who is based in Bristol, said: "Being bold, ambitious and authentic is key to our broader sustainability strategy.
"As part of our firm-wide commitment to halve our emissions by 2030, the practice group will take an active role in supporting the Greener Litigation Pledge to truly hold ourselves accountable.
"We know the small changes we make today have a big impact in supporting the firm's transition towards a low carbon future."
The firm already operates is 'Osborne Clarke For Good' framework to ensure it is a good corporate citizen, a good employer and a good business.
It recently joined the Making Work Work campaign run by Business in the Community, the largest and longest established business-led network dedicated to responsible business which was founded 40 years ago by the King when he was Prince of Wales.
And earlier this year, it announced its commitment to targets in committing to both a near-term target and the long-term Science Based Targets initiative (SBTi) Net Zero Standard.