Strong growth in international markets has lifted revenues at Bristol-headquartered global law firm Osborne Clarke, it announced today.
According to the firm's half-year results, its international business achieved a 25% increase in revenue to €111m (£77.6m).
UK first-half turnover increased by 14% to £54.6m. The firm employs around 400 staff at its Bristol office and is increasingly focusing on key sectors, including digital business and smart cities, energy, financial services and transport.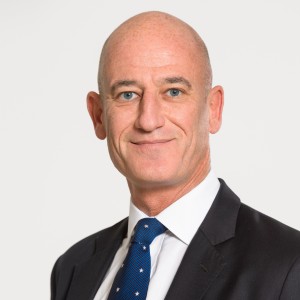 Osborne Clarke UK managing partner Ray Berg, pictured, said: "It's been an exceptional year for the firm so far; winning a number of awards, expanding our international practice and, most recently, converting to Osborne Clarke LLP in the UK.
"This has been achieved by a great deal of hard work from all of our people across the business and it's great to see this reflected in our financial results."
Mr Berg said all areas of the firm had achieved increases in revenue. He told The Lawyer website that the venture capital practice had been boosted by "lots of US money coming over to the UK", while there has also been lots of interest in the renewables sector.
He added the firm's success could also be attributed to current market conditions, which have "very much improved".
In addition to its revenue growth, in the first half, Osborne Clarke announced a formal association with Hong Kong firm Koh Vass & Co.
Osborne Clarke landed the Law Firm of the Year Award (over 15 partners) at last month's Bristol Law Society Awards. The award goes to the firm that is able to demonstrate excellence in the provision of legal services and which has been recognised either regionally or nationally, or a firm that has achieved significant development during the year.
In June the firm scooped one of the legal sector's most prestigious titles – Law Firm of the Year at The Lawyer magazine's annual awards – and in March it received the Legal Business Awards in March when it was also  named law firm of the year – a feat thought to be a first in the UK legal profession.
The firm can trace its roots in Bristol back to 1748. It reports in euros due to its international presence.