Strong trading over the summer – including a record August – at Bristol brewery Butcombe means its Original bitter is on target to enter the top 10 UK cask ales this year.
The Wrington-based brewer achieved a 9.5% increase in sales between 21 May and 3 September as beer drinkers continued to turn to craft beer.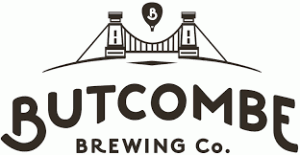 Parent company Channel Island-based beer, wine and pub group Liberation, which bought Butcombe five years ago, said it had achieved an excellent performance in the free trade, with record customer numbers and spend, along with continued growth of its packaging business and strong sales in its own estate.
The year-on-year increase in volume had been driven by strong demand for its keg portfolio of ales and lagers, Liberation Group CEO Jonathan Lawson said, adding: "We have also been encouraged by the robustness of our cask performance with Butcombe Original on target to achieve top 10 status this year within UK cask ales."
Original, which has an abv of 4%, was the first – and for many years only – beer brewed by Butcombe after it was launched by former Courage Brewery director Simon Whitmore in 1978. The brewery describes it as being "meticulously crafted before 'craft' was even a thing". 

Mr Lawson, pictured, said: "We have also been continuing to innovate in both keg and cask and have been delighted with the response to our new range of small batch cask ales which are at the forefront of taste and flavour profiles and have sold out within a few days of launching."
This is likely to continue later this month when Butcombe launches the latest addition to its portfolio of keg and bottle beers – Tall Tales, a modern pale ale drawing inspiration from a famous Bristol tale.
He also said there had also been an excellent reaction in the market to Goram IPA Zero, Butcombe's first low-alcohol beer which recently won both Gold and Country Winner titles in the No/Low IPA category at this year's prestigious World Beer Awards.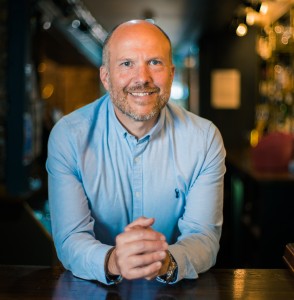 After the strong summer Mr Lawson said the trading outlook had "clearly toughened" with customers contending with a cost-of-living crisis and the business itself "grappling with cost base pressures, the most extreme of which is utilities".
He said even with support announced from the government, the group's UK utility costs would double in October.
"We are keen to understand further details from the government, including longer-term utility support and actions to reduce VAT and suspend business rates," he said, adding that "once again, we have cause to be thankful of our group composition and geography as utility inflation and costs in the Channel Islands has been kept to a manageable level over the next few years which helps blend and balance our overall cost base."
Butcombe owns around 60 pubs – many of them gastropubs or inns with accommodation – in an area stretching from Bristol to the South, South West and the West Midlands.
In Bristol it owns The Cottage Inn at Baltic Wharf, The Ostrich on Lower Guinea Street and The Whitmore Tap on Whiteladies Road, which it converted last year to become Butcombe's first taproom and named after Simon Whitmore.