Bristol-based ethical bank Triodos is working with an award-winning organic craft beer producer to help fund its new six-figure brewery and bar development.
Fast-growing Stroud Brewery, one of only a handful of solely organic brewers in the UK, this week launched a bond offer to raise £300,000 with Triodos, which earlier this year became the first registered UK bank to launch an investment crowdfunding platform. Since then Triodos has raised £18.2m across seven deals.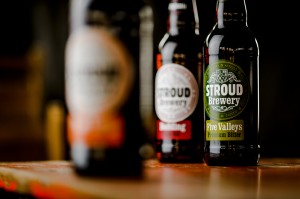 Stroud Brewery has launched 12 years ago by former Bristol-based marine biologist and Soil Association project co-ordinator Greg Pilley, pictured below, who had previously spent two years travelling around Africa researching the continent's traditional alcoholic drinks.
He had a vision to develop a thriving, dynamic and resilient enterprise, recognised for its ethos of sustainability and producing a nationally respected range of cask ales and organic bottled beers.
Today the business employs more than 20 people, is profitable and has a turnover approaching £1m. It uses short supply chains and lightweight packaging as well as re-using waste grains and hops for cattle feed and compost. The malt and barley are sourced from within 15 miles of its brewery in Thrupp, just outside Stroud, and all its beers are Soil Association-accredited
The site for the new development is on a large area of wasteland just 100 metres away from the existing brewery, which is now operating at capacity with no grown-on space.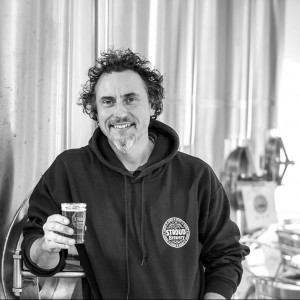 As well as providing more space for brewing, the site will provide increased storage facilities, a larger office and a canal-side brewery tap bar with views across the Golden Valley.
It will also further improve the brewery's green credentials with heat reclamation, rainwater harvesting and solar powered electricity.
Greg Pilley said: "This is a significant development for Stroud Brewery and will provide us with the platform to take the business to the next stage. The new brewery will ensure we retain and enhance the quality of our beers, while growing the range of beers we produce.
"We want to continue to be recognised for our ethos of sustainability, local production and community engagement. This ecologically designed brewery gives us a strong identity, a visitor destination and a vibrant community space."
The move will also tap into a growing taste for organic food and drink which, according to latest research, grew by 6% last year with sales of organic beers, wines and spirits increasing by 8.2% increase.
Triodos crowdfunding site focuses exclusively on raising money for ethical businesses and charities that deliver a positive environmental, social or cultural impact. 
Triodos corporate finance team head Dan Hird said: "We are delighted to be working with Stroud Brewery at such an exciting time for the company. We have been impressed with the management team and their commitment to sustainability through the whole supply chain. It is also a great fit with Triodos given our long history of supporting the organic food & farming sector."

The Stroud Brewery bond is open to anyone who registers on the Triodos platform and will pay 5% interest with capital repaid after seven years. As with all investments, interest payments are not guaranteed, and capital is at risk. The bonds are eligible to be held in a Triodos Innovative Finance ISA which allows investors to earn interest tax-free subject to eligibility.
Investors will become members of the 'Stroud Brewery Beer Club' for the period of the bond, giving them reductions on beer purchases online or in the bar.
More details of the crowdfunding can be found at https://www.triodoscrowdfunding.co.uk/invest/stroud-brewery