Bristol technology firm founders and investors are being invited to join a trade mission later this year to explore opportunities in Hong Kong's burgeoning tech sector.
Taking place between 13 and 17 November, the visit is open to firms with export-ready technologies in areas such as cleantech, healthtech, fintech, AI, robotics, regtech and smartcity tech.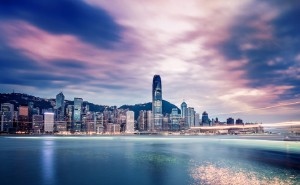 Organiser Tech West England Advocates (TWEA) says the mission will be a great opportunity for Bristol and West of England founders and investors to explore Hong Kong's exciting tech ecosystem.
The development of the territory's tech sector has been a top priority for the Hong Kong government in recent years, with more than HKD$150bn (£16bn) invested since 2017.
Hong Kong has significantly stepped up support for its scientific research and technology sectors by developing infrastructure, promoting research and development, nurturing talent, promoting re-industrialisation and enhancing financial support to enterprises.
Hong Kong's tech start-ups and scale-ups are also supported by a strong network of incubators and accelerators.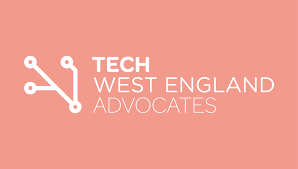 TWEA founder and mission organiser Richard Lowe, pictured, said: "Hong Kong is Asia's most vibrant city and the ideal place to do business.
"Excellent infrastructure, pro-business policies and a strategic location make it the preferred destination and the best gateway for opportunities across Asia-Pacific."
As well as visiting Hong Kong's science and technology park and cyberport tech hubs, the mission is planned during StartMeUp HK 2023 week, which attracts 8,000 delegates from around the world.
"The event is designed to support companies that are looking at Hong Kong as a start-up hub for their Asia Pacific expansion and will enrich networking, business matching and investment opportunities," added Richard.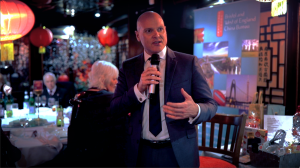 Six free launch events supported by InvestHK, the Hong Kong government department responsible for foreign direct investment, are scheduled between 19 and 27 April for in-person and online attendees to learn more.
TWEA, a not-for-profit organisation, is one of 30 tech networks that make up Global Tech Advocates, the world's first truly international and inclusive grassroots tech community.
GTA connects tens of thousands of tech entrepreneurs, investors and experts together to support tech start-ups, scale-ups and established tech companies to connect across its international tech ecosystem.
Mission to Hong Kong – Your Tech Gateway to Asia Pacific is supported by GTA in partnership with InvestHK, Hong Kong Science & Technology Park, Cyberport, Hong Kong Trade Development council (HKTDC), Hong Kong British Chamber of Commerce, Department for Business & Trade, British Consulate, Bristol & West of England China Bureau, Institute of Directors, Birmingham Tech, West of England and South West Institutes of Technology and TechSPARK, the community for the West of England's tech sector.
For more information or to book for one of the launch events, visit www.techwestenglandadvocates.co.uk or email richard@hewlettrand.com