The next Prime Minister and their Chancellor of the Exchequer must take immediate action to help companies cope with the impact of sky-high inflation, the region's largest business group has said.
Latest figures from the Office of National Statistics this week show inflation at a 40-year high of 9.4%. The rise, the ninth monthly increase in a row, means businesses are facing unprecedented cost pressures, including from staff wages to raw materials, energy and transport.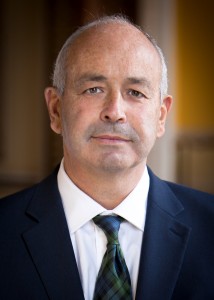 Business West, which runs Bristol Chamber of Commerce, warned costs are set to soar even further in the autumn, with energy bills expected to skyrocket in October.
Managing director Phil Smith said the government must take action to soften the blow to businesses, with inflation and the cost-of-living crisis the top issue to be tackled by the incoming Prime Minister.
"This squeeze on businesses' operating costs is also reflected in the latest Producer Price Inflation figures, which show a 24% rise in the year to June 2022, the highest level since records began in 1985," he said.
"In this challenging economic climate, it is no surprise that over half of firms are telling us they expect to raise their own prices over the next quarter.
"It is crucial that government, despite the current political uncertainty, takes action to support businesses by showing it has plans to aid economic recovery.
"The autumn Budget will be an opportunity for the new Prime Minister and Chancellor to put in place a plan to help stabilise the economy so businesses can weather the storm."
The high levels of concern over inflation among West of England businesses was highlighted earlier this month when the latest Business West quarterly economic report revealed it was at its highest level since the survey started 14 years ago.
Nearly 70% said they were worried about its impact on their business, according to a new survey. Some 57% of businesses had put up their prices during the previous three months and more than half planned to increase them in the following three months.
In the manufacturing sector nearly two-thirds businesses expected to raise their prices.