The founder of Bristol community radio station Ujima, a champion of the city's business links with China and the first woman to become president of the Royal Aeronautical Society are among individuals recognised in the New Year Honours list.
Roger Griffith, pictured, has been awarded an MBE for services to diversity and to the arts.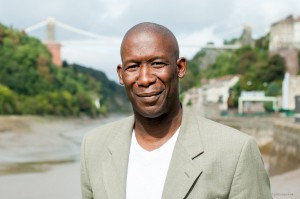 A social entrepreneur and author, Roger launched St Pauls-based Ujima in 2009 and has since attracted hundreds of volunteers to work at it in a wide range of roles from DJs and presenters and producers to managers.
He has been involved in the Bristol Manifesto for Race Equality and BME Voice in Bristol and has sat on the Arts Council South West board, playing a key role in networking and championing the underrepresented.
He has previously been awarded a Lord Mayor of Bristol's Medal for his passion for promoting equality.
Dianne Francombe, the chief executive of the West of England China Bureau has been awarded an OBE for services to UK/China relations.
Dianne, pictured, who is also a Fellow of the Royal Society of Arts, is a specialist in China and Chinese affairs after spending 30 years working with China and following the country's development.
The West of England China Bureau – previously the Bristol/China Partnership – works closely with Bristol firms to grow their profile in China through trade visits and civic delegations.
She is passionate about China since her first visit there in 1989.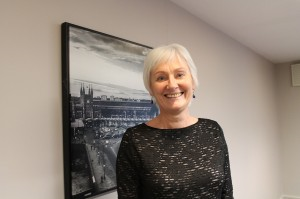 Dianne said: "I am delighted and shocked to have been awarded an OBE. I accept the award as a tribute to my 'China family' who have shared my journey and from whom I have learned so much about the country, its culture and protocols.
"The role of CEO of the Bristol & West of England China Bureau is incredibly rewarding as it brings me into contact with such committed and interesting people with whom I am very pleased to be working.
"I never believed that I would be honoured in this way and I am happy to be a role model for others and to encourage everyone to have a vision and bring people together to work in partnership to make a difference about something you really believe in.
"I do hope that this achievement also acts as a catalyst for all the other companies in the UK and especially the South West to reach out and grab the opportunities that China offers."
Jennifer Body, who has been awarded a CBE for services to aerospace engineering, was the only girl in her physics class in Bristol and went on to become the first female president of the Royal Aeronautical Society in 2013.
On leaving school in 1971 she became an undergraduate mechanical engineering apprentice and went on to study at Imperial College, London.
As head of research and development at Bristol-based Airbus for nearly four decades she created the software for fly-by-wire aircraft and also established the Next Generation Composite Wing Programme, the biggest UK Aerospace programme to date.

In 2002 she was made engineering lead of the Nimrod wing design team and seven years later established the Women in Aviation and Aerospace committee.
She retired from Airbus, where she was the most senior female engineer, in 2010. She was already an OBE and is an ambassador for the Aerospace Bristol museum.