Mental health expert Jennifer Burke has joined a new team at the top of outsourced small and medium-sized business adviser The Health & Safety (The H&S) Dept.
Jennifer has worked in mental health for more than a decade, first in family support then personal coaching and cadet training. She is now a qualified health and safety adviser.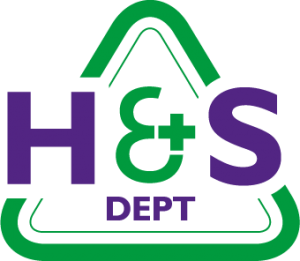 She arrives at The H&S Dept as an advisor alongside Luke Perry, who recently joined to take over its management as head of health and safety.
Set up by Bristol-based parent company, outsourced human resources firm The HR Dept in 2018, The H&S Dept has since enjoyed sustained growth, with its client base trebling over the past two years.
Jennifer and Luke's appointments reflect a growing need for health and safety advice and support by small and mid-sized firms, particularly in the field of mental health.
Health and Safety Executive (HSE) figures last month show that stress, depression and anxiety now account for just over half (51%) of all recorded work-related illnesses.
Jennifer said: "In 2017 the government commissioned a review into how mental health in the workplaces was affecting employers and employees.
"They discovered there was a significant cost to employers through absenteeism, presenteeism and staff turnover, and that poor mental health was costing employers.
"And also with the duty of care around stress in the workplace, which is a legal requirement, there needed to be a better focus on how we manage that and how we reduce it occurring.
"Combined with various social, political and economic factors, it's become among the hottest of topics."
She said business owners were seeing the value of it and were starting to believe in its importance.
"That's crucial because in the worst cases there are certain industries experiencing increasingly high suicide rates, particularly for single males in their 40s," she added.
"So while there's an urgent moral need for awareness and education, there's also a financial argument for this too.
"In addition, workplaces need to be ready to cater for the expectations of an entirely new generation of employees."
The H&S Dept is offering bi-monthly RQF (Regulated Qualifications Framework) recognised mental health courses for levels one through to three, covering all levels of staff engagement from awareness to supervising, for higher managers.
Levels two and three qualify individuals to be their organisation's designated mental health first aider.
Jennifer added: "The course also advocates a positive mental health culture in the workplace and suggests ways an organisation can improve.
"It covers some of the biological elements of stress and also looks in detail at the signs and symptoms of various mental conditions, at level three.
"Generally we want to help to raise awareness of mental health, reduce stigma and open up conversations, then equip people to handle cases of mental health in the immediate instance."
While focusing on Bristol and North Somerset, The H&S Dept is part of The HR Dept's franchise network and will continue to provide custodian support to the majority of its 75 human resources experts around the UK and Ireland.
Luke predicts significant interest from around the UK. "There's a role for every business owner to play a part in the wellbeing of their staff," he said.
"Especially in the current climate, with working habits changing and significant financial pressure, it makes sense in so many ways to make sure staff are looking out for each other.
"We're excited to bring this offering to our current and future clients. We'd encourage business owners in every sector to consider how training can help maintain a positive-minded workforce."
Pictured: Jennifer Burke and Luke Perry