Sasha Butterworth has been elected as senior partner of Bristol-headquartered national law firm TLT for a three-year term.
Sasha, pictured, will take up the role on 1 January, replacing Andrew Glynn, who has been senior partner for seven years having been re-elected in 2019.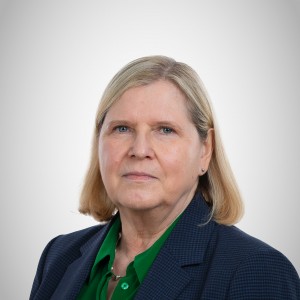 As senior partner, Sasha will sit on the firm's governance & oversight board and chair both the firm's remuneration and promotions committees.
She will also lead the firm's responsible business programme – a key focus for the firm which over the past year has continued to cement its position as a leader in sustainability.
This has included the appointment of a dedicated sustainability team and the introduction of a robust sustainability strategy underpinned by carbon emission cutting targets.
Sasha, who has worked at TLT for more than 21 years, will continue in her role as head of TLT's pensions team, which advises employers and trustees on all aspects of pension schemes in the public and private sectors.
She a is a full member of the Association of Pension Lawyers and sits on the Pensions and Lifetime Savings Association legal panel.
She has been a partner at TLT since 2006 and has taken a leading role in TLT's new Legal Apprenticeships scheme.
Sasha said: "I'm looking forward to supporting the further growth and positive impact of the firm on the wider communities in which we work.
"As an employer we need to attract, support and retain talent and it's crucial that we continue to provide opportunities to a wide and varied group of people by offering alternative training schemes to the conventional routes."
TLT managing partner John Wood added: "Sasha will continue to drive many of the fantastic projects that Andrew has led on, to make TLT a successful and sustainable business for our people and our clients.
"The firm has delivered a new progressive approach to working alongside an ambitious strategy in recent years and, despite the economic uncertainty in the UK, TLT has grown at pace; winning new clients, recruiting fantastic talent and leading the way in terms of wellbeing, environmental and social initiatives."
TLT, which employs round 1,200 people across six offices, including Bristol, reported a record 2021/2022 financial year with turnover up 30% to £144m – exceeding the £140m target the firm initially set for 2025.