Less than a quarter of Bristol's offices and under a third of its shops would meet tough new environmental regulations expected to come in by the end of the decade, according to a new report.
The city's industrial buildings would fare even worse, the research from global property services firm JLL shows, with just 15% compliant with the three highest certifications of current energy performance certificates (EPC).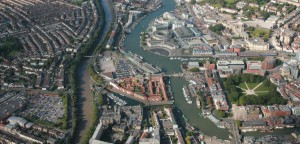 As a result, significant investment in the sustainability of Bristol's real estate footprint is likely to be needed as ever-tighter regulations are introduced.
JLL's Envision Sustainability report, which sets out a plan for a low carbon real estate market for the UK, shows that just 22% of Bristol's EPC certifications lodged for its office market were compliant to the highest A or B standards.
For general industrial space, EPC A and B certifications were 15%, while for retail the amount was 30%.
The research shows the challenges the industry faces as tighter regulations are anticipated to come into force towards the end of the decade.
JLL's analysis of EPC data across the UK illustrates the shortfall between awareness and action, with more than two-thirds of EPCs registered in the last year not meeting proposed future standards.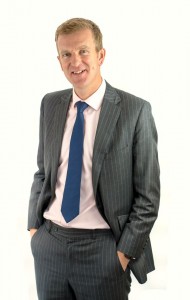 JLL head of South West, Simon Peacock, pictured, said: "Bristol's businesses have long been committed to their sustainability responsibilities.
"But the conversations we have with clients, as well as our research, shows that they need all the support they can get to achieve their ambitions.
"Clarity on regulations that is likely to come into play over the next decade, as well as a more stable political and economic landscape, will provide business leaders with the confidence to invest in the long-term sustainability of their property portfolios.
"We know conditions are tough for occupiers and landlords, however by working together solutions can be found to support sustainability improvements."
Emma Hoskyn, UK head of sustainability at JLL, added: "There's no easy fix to create a more sustainable property sector, and our research shows that there's a gap between knowledge and action.
"But challenges also bring opportunities. We know that sustainable real estate can be crucial to business success. Evidence suggests sustainable assets protect value – and in some cases enhance it – let more quickly and attract higher value tenants.
"Investors that act now should reap the benefits, while those that delay are likely to experience a reduction in value and tenant appeal for their assets over time."