Barclays has appointed James Jordan as head of mid-corporate to lead its mid-corporate market team in the South West.
James, pictured, has joined from HSBC UK, where he spent more than two decades in a variety of senior roles across its corporate and commercial divisions.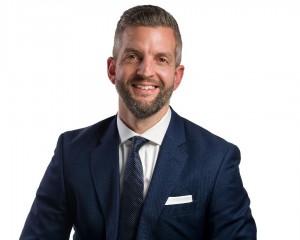 More recently he led its partnerships team within HSBC Commercial Banking's strategy and innovation division, working closely with a range of different financial technology businesses to develop new customer propositions.
In his new role at Barclays he will be responsible for the continued growth of its 18-strong mid-corporate team, which works with businesses turning over between £6.5m and £50m, and works from offices in Bristol, Exeter and Truro.
Barclays head of mid-corporate for the South, Mark Stuckey, said: "I am pleased to welcome James to Barclays. He brings a wealth of industry knowledge, particularly in the retail and corporate sector, which will prove invaluable.
"Our ambition is to continue to strengthen our mid-corporate teams and industry specialists to support clients in fulfilling their business goals across the region now and in the future."
James added: "I am thrilled to be appointed into this role and look forward to leading the Barclays mid-corporate team across the region, which has an unique, diverse and vibrant economy.
"I look forward to working with the team as we focus on successfully providing an outstanding service to our clients and helping the local and regional economy to thrive."
James has also held a number of roles in the South West business community, including chair of the Devon and Cornwall branch of the Institute of Directors.