Big Four accountancy firm EY has appointed Karen Kirkwood as a partner to lead its Bristol tax practice as it continues to expand the team in the region.
Karen, pictured, has 20 years' experience providing tax advice to a broad range of companies and private equity backed businesses. She joins from PwC in London.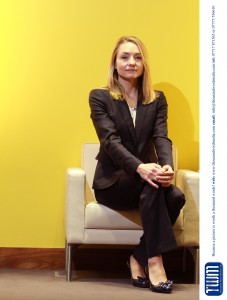 Working with mid-market listed and privately owned businesses, Karen advises on sustainable tax strategies, managing tax risk and opportunity, and meeting reporting obligations. She will oversee all tax services including the audit of tax, core compliance and bespoke tax advisory services.
Karen is also a transaction tax specialist and will continue to advise on corporate acquisitions and disposals, private equity funded buy-outs and investments, cross border structuring and financing and corporate restructuring.
The appointment is the latest in a number of senior hires across EY's South West tax team and follows those of Edward Murphy, a senior manager who specialises in corporate and transaction tax, and Chris Ovens, a manager who specialises in tax incentives for innovative and hi-tech businesses.
James Mohide also joins as a manager in the rapidly-expanding private client tax team led by Jennine Way – a team that has doubled in size in the past 12 months.
Karen Kirkwood said: "EY has a talented team, a clear focus on developing its tax business in the region and significant momentum following market leading growth across the firm nationally in its last financial year.
"I look forward to playing an important role in continuing to build the tax practice in the South West by getting out into the market and working closely with new and existing clients, as well as growing our own team."
EY South West senior partner Richard Jones added: "By continuing to invest in our people, business and brand, we're targeting new tax opportunities across the region.
"Karen's tax experience advising a variety of clients, her ability to build strong relationships and proven leadership skills will be vital in helping us deliver on our growth ambitions."