National Friendly, the Bristol-based mutual society, has appointed Georgia d'Esterre to the newly created role of executive head of marketing.
Georgia, pictured, who will also sit on National Friendly's executive committee, joins at a critical time for the society as it continues to build on the momentum and progress it has made in the past 18 months.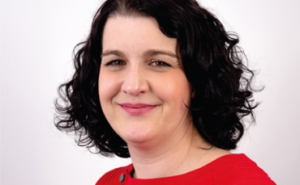 During that time it has successfully launched four protection products as well as additions to its private medical insurance (PMI) range and introduced new member benefits.
It also has added its products to Iress and iPipeline financial services platforms and, more recently, joined the Income Protection Task Force, the independent hub for income protection advisers.
Georgia previously spent just over four years as head of marketing at Holloway Friendly, the Gloucester-based income protection specialists. She previously worked in a number of marketing roles at insurance giant AXA in Bristol.
National Friendly CEO Graham Singleton said he was delighted to be welcoming Georgia to the important new role.
"She brings a proven set of skills and experience. Our objective is to be recognised as a leading provider across a range of sectors, including income protection and private medical insurance and she will play a key part delivering that vision," he said.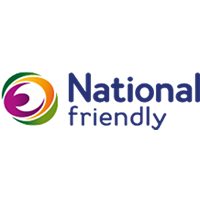 Georgia said she had taken on the role as she believed National Friendly was one of the industry's best-kept secrets and that needed to change.
"We have a great proposition, a strong brand with great heritage and a fantastic culture which shines through everyone who works here," she said.
"As a mutual we have the enviable position of being small enough to be agile and deliver what our partners, advisers and members want and need, as well as bring a personal and empathetic touch at a time when our members need it the most.
"I want to build on the great work the existing team have already started and really propel National Friendly into the spotlight so we can continue to raise awareness and education about the importance of healthcare and protection.
"Recent times have shown us that you never know what's around the corner, and to be financially fit you need to ensure you and your family are going to be ok if they become ill or injure themselves."
She added she would be "aiming big" in her new role.
"I really want to raise the profile of National Friendly in the healthcare and protection industry, but I want it to go wider than that too," she said.
"What marketer doesn't want their brand to be instantly recognisable and a household name?
"Now that may be a way off, but to be an instantly recognisable financial services brand within the market you operate in is a must, and one that working with the team, I plan to achieve.
"I want to help actively grow the market, improve our positioning and ultimately reach more people, and I think National Friendly is in a position to do that."
National Friendly was established in 1868 and today specialises in private medical insurance, social and adult care funding solutions, and income protection products, as well as over-50s guaranteed savings plans.
It has no shareholders and exists to serve the best interests of its 33,400 members.